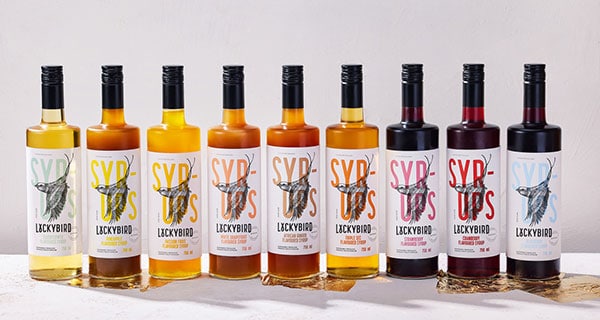 16 May 2022

Something completely new from Sir Fruit

Leading juice player Sir Fruit has launched an exciting new drinks and dessert offering – branded Luckybird – for the restaurant and hospitality sectors.

"Luckybird is a range of locally produced and carefully crafted syrups and purees that are designed to inspire and enable creativity, elevating beverages and desserts to new heights," gushes the PR.

"In keeping with Sir Fruit's juice innovation, high-quality standards and expertise of over 30 years supplying the trade industry, Luckybird is made to world-class standards with the best ingredients which are less processed and consistently tasty.

"This is one of the few locally produced brands of their type available, leading the flock in support of local industry, business and suppliers.

"This offers the hospitality trade an exceptionally delicious, local product at an accessible price point."
Luckybird takes its branding cue from Southern Africa's lilac-breasted roller – a brilliant bird that is colourful, sociable and considered a good omen according to folklore.
The wide range of products on offer include quality syrups such as: Cranberry, Grapefruit, Passionfruit, Pineapple, Strawberry, Elderflower, Blueberry, African Ginger and Triple Sec. And purees such as: Mango, Peanut Butter, Raspberry, Strawberry and Blueberry.
"This flavourful Luckybird range enables the possibility to easily and effortlessly create uniquely delicious beverages for restaurant menus, such as craft sodas, gourmet milkshakes and high-end cocktails, just to name a few," says the company.
See more on the Luckybird website: https://luckybirddrinks.com/