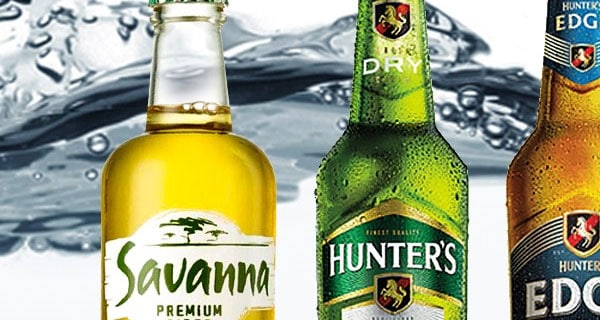 Your favourite local cider is mostly Chinese
South African's thirst for cider has grown so quickly over the past decade that there are not enough apples in the country to satisfy demand.
Two thirds of the apple concentrate fermented for South African cider production is imported, some of it from Poland, but most from China. And as demand for the drink grows, that trend is likely to continue, reports BusinessInsider SA.
Apples are South Africa's biggest agricultural export. About half the fruit, 70% of which is produced in a small geographic area of the Western Cape around Elgin, Ceres and Villiersdorp, is produced on contract for export. Most of the balance goes to seasonal fresh and dried consumption, leaving very little for juice concentrate.
It doesn't matter that your favourite cider brand may be positioned as quintessentially African in a clear glass bottle with a green thorn tree on a white background with "Savannah" on the bottle; that advertising makes no actual claims about heritage.
A decade ago, cider consumption barely registered as a preference for local consumers. Today sales of brands like Savannah, Hunters, and Bernini (yes, it still exists) make up 37% of revenues for Distell, South Africa's biggest alcoholic drinks producer.
The growth rate has astounded the company, which is traditionally a brandy producer with brands like van Rhyn and Klipdrift in its portfolio.
Globally, drinks trends are changing. According to Investec Asset Management, global beer consumption peaked in 2007 and has gradually been in decline as millennial drinkers have instead opted for trendier choices.
There's been a boom in demand for spirit coolers like those made by Bacardi and Smirnoff. Sparkling wine in a can, drunk through a straw, is apparently a trend making its way here from the US too.
Then there is cider. South Africa was a latecomer to the category which is still in a growth phase.
"It's a huge agricultural and jobs opportunity," said Distell CEO Richard Rushton, who is exploring new regions in South Africa for apple production.
About 2% of apples come from the Free State, 1% from the Klein Karoo, and a little from Mpumalanga. The Langkloof area in the Eastern Cape has shown solid potential for apple production, and about 20% of local fruit comes from there.
"There is plenty of potential to expand production in new areas and that creates a great opportunity to develop new opportunities, particularly for black farmers," said Rushton.
BusinessInsider SA: Read the full article
Tags: apple concentrate, cider, cider trends, Distell