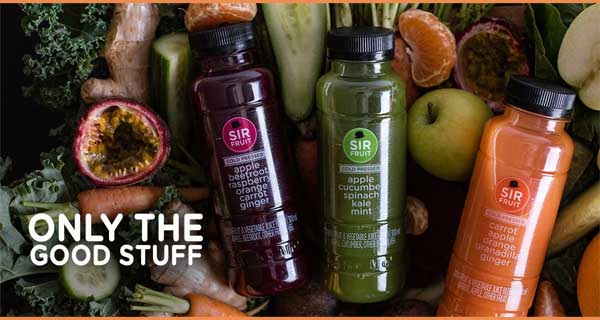 SA's Sir Fruit enters the cold pressed juice arena
Juice company, Sir Fruit, has moved into the trending cold pressed sector, launching three new premium blends.
Adapted from the company's press release:
Bursting with flavour and nutrients, the vibrant new range of cold Pressed juices remain true to the brand, naturally, with product integrity being the number one priority.
"Unpasteurised and never heated, it's only the good stuff," says Sir Fruit's brand manager, Taryn van Zyl.
"You will not find a tastier, more delicious cold pressed juice out there. They are free from added sugar, preservatives, artificial flavours, colours or stabilisers."
The flavour variants are:
Apple, beetroot, raspberry, orange, carrot and ginger
Carrot, apple, orange, granadilla and ginger
Apple, cucumber, spinach, kale and mint
The Sir Fruit Cold Pressed range will retail for around R21.95 per 300ml and is available nationally in South Africa's top retail stores.
See more at www.sirfruit.co.za
Trackback from your site.