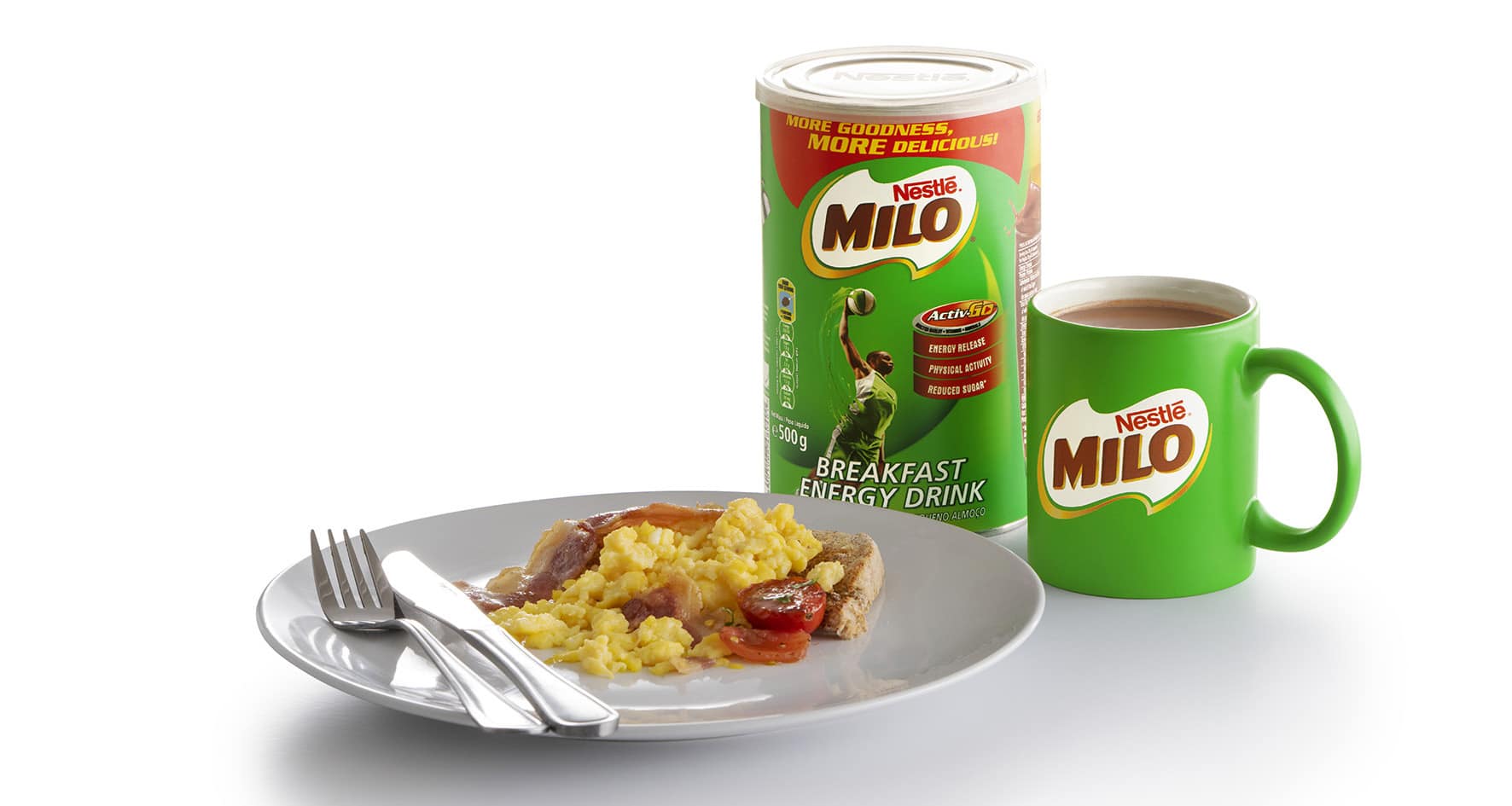 New Nestlé Milo breakfast energy drink with 26% less sugar
Following debuts in Asia, Nestlé has launched its stalwart Milo beverage with a new recipe and substantially less sugar in South Africa.
"We have developed the new and improved Nestlé Milo recipe with 26% less sugar, more malt, more cocoa and more milk to give the right nutrients that children need to be energised for the day," says Adedoja Ekeruche, Business Executive Officer – Dairy at Nestlé. 
"This is part of our commitment to meeting the ever-changing consumer demand and providing healthier and tastier choices."
Reducing added sugar is one of a wide range of commitments the company has made on nutrition, such as reducing the amount of salt and saturated fat in its products. At the same time it is committed to increasing healthier nutrients such as vitamins, minerals and whole grains.
The new recipe equates to less than a teaspoon of added table sugar in a glass. The rest of the sugar comes from lactose in dairy-based ingredients and barley malt extract. The product also contains carbohydrates, proteins, fat, vitamins and minerals to support children's growth and development.
"A balanced diet provides energy that a child needs to grow, yet parents often struggle to meet this nutritional requirement," says the Nestlé press release.
"Findings from the latest SA National Health and Nutrition Examination Survey (SANHANES) show that one in five children do not eat breakfast even though statistics show that this is the most important meal of the day. This number is of grave concern as it highlights the nutritional energy gap that exists as a result of skipping breakfast.  
"Not having breakfast can make kids feel tired and restless as their bodies need to refuel for the day ahead after going without food for hours during sleep. Their mood and energy levels drop if they do not eat a proper morning meal.
"It is for this reason that Nestlé Milo, is committed to nourishing our nation's children with the energy they need to go further and reach their potential.
"According to the WHO Africa Region, the continent will not be able to address under-nutrition and obesity-related diseases or meet global nutrition goals if the quality of our food does not change.
"While the energy needs of children are different, it remains pivotal to ensure that they consume a healthy intake of calories along with essential nutrients.
"Educating and encouraging parents and caregivers to realise the importance and value of breakfast in the development of our future leaders is a priority for Nestlé Milo."
 Source: www.nestle.co.za

Related reading:
Tags: Nestlé; Milo, reduced sugar