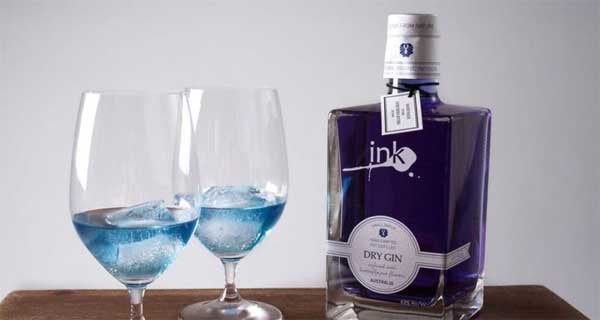 Magic gins that change their colour
Innovation in gin continues apace, with latest news being that of brands launching in vibrant, colour-shifting hues…
Brands are using the South East Asian butterfly-pea flower to create bright blue gins that transform to purple and pink when acidic mixers are added.
The transformative alchemy is a result of the unique properties of the butterfly-pea flower, which is native to Thailand.
The plant creates an indigo-hued dye that undergoes a seemingly magical transformation when combined with an acidic ingredient such as citrus, which changes the pH of the liquid.
What was once blue metamorphoses to purple and pink depending on the pH levels.
Innovative mixologists have been playing with the ingredient for several years, creating colour-shifting cocktails to dazzle their clientele.
At the same time, several gin brands have made products that capitalise on the flower's colour-changing properties. These blue-hued spirits are ready to pair with acidic ingredients and mixers, making it easier than ever for consumers and mixologists alike to tinker with the trend.
Launched in June 2017, British Columbia-based Victoria Distillers' Empress 1908 Gin is handcrafted with all-natural ingredients.
The vibrant indigo spirit transforms from blue to purple to pink with the addition of citrus or tonic water. The craft gin is marketed with the tagline 'Live Colorfully'.
Portuguese brand, Sharish Gin, launched its Blue Magic variant in April 2015. Made with 11 botanicals, the bright blue spirit is said to have flavours of juniper, orange zest, clove, coriander and lemon verbena.
The addition of butterfly-pea flower gives Blue Magic its deep hue naturally.
Sharish Gin recommends serving Blue Magic as a colour-shifting gin-and-tonic, noting that varying pH levels in tonic waters will affect the final colour of the drink.
Australia's Husk Distillers launched Ink Dry gin in 2015. The small-batch organic craft gin is made with 12 botanicals that are naturally infused with no added preservatives or chemical stabilisers.
Presented in a clear rectangular bottle that highlights the liquid's colour, Ink Gin contains butterfly-pea flower and native Australian botanicals including lemon myrtle and Tasmanian pepper berries.
The recommended signature serve is Ink & Tonic, which morphs from deep blue to blush pink when mixed.
Croatian spirits company, Nimco, recently launched 5 Corners, another blue gin made with the butterfly-pea flower. The pH-sensitive spirit was presented at the 2017 GAST International Gastronomic and Tourist Fair in Croatia and is being marketed for its 'magic' colour-changing effect.
Blue Beetle London Dry gin is made with 18 botanicals plus butterfly-pea flowers. Inspired by 'the elusive king of beetles,' which changes from blue to red during mating season, the blue gin is 'created to mate' with other elements and changes colour when combined with pH-changing ingredients.
Produced in small batches of 6,000 bottles, Blue Beetle was launched by London spirits company, Leomar, in August 2016.
Handcrafted in Switzerland, Deux Frères is a colour-changing gin infused with 25 botanicals. The gin was created by brothers Gian and Florian in a 400 year-old distillery using a copper pot still.
The label features a subtle blue to violet ombre detail to show the gin's shift from blue to violet when mixed with tonic.
Source: IWSR Magazine, Sept 2017
Trackback from your site.