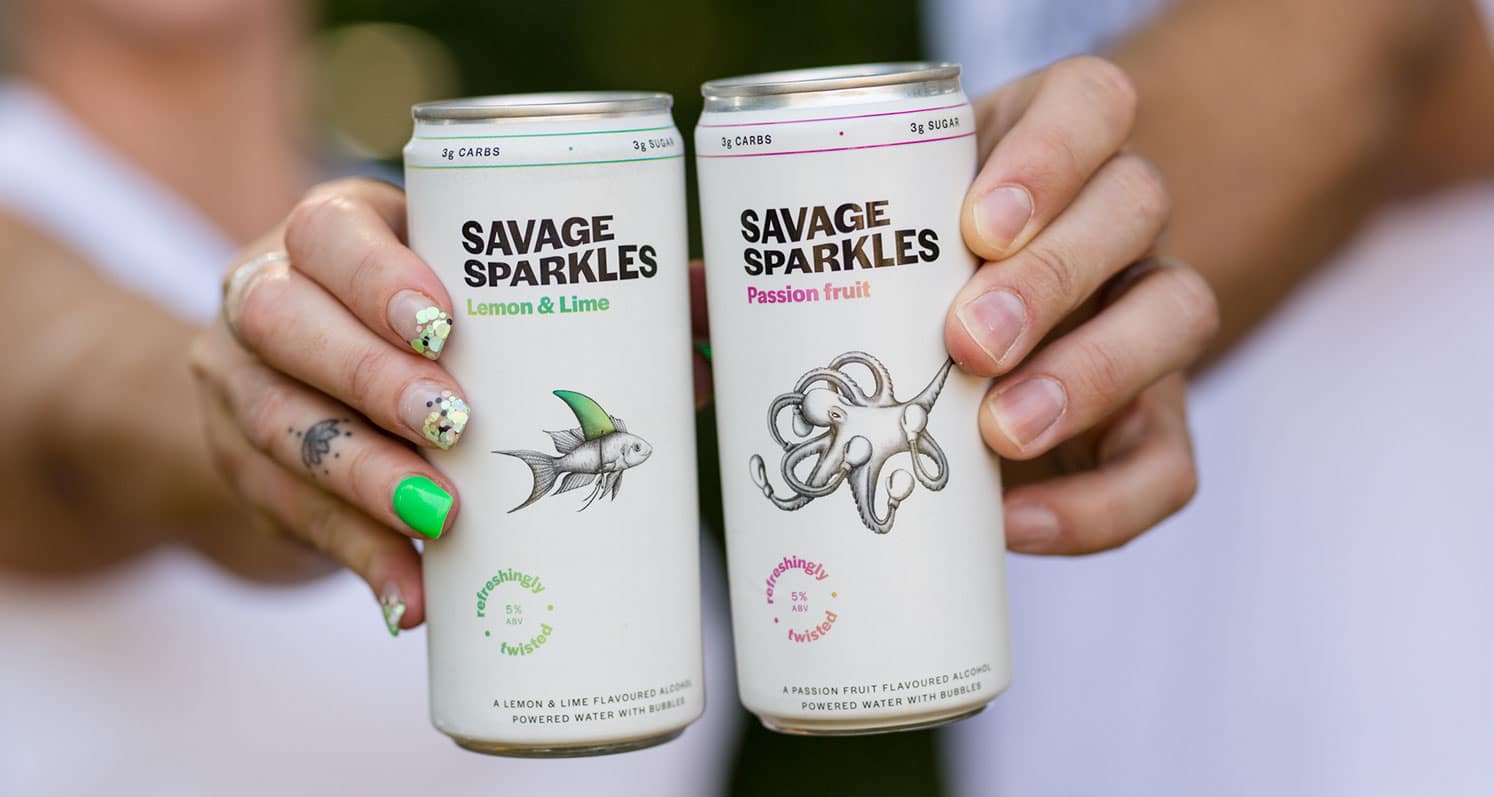 15 Jun 2020

Hard seltzer, America's hottest beverage, comes to SA!

It likely couldn't have happened at a worse time, but cheers to the first hard seltzer – a massive hit in the US – on SA shelves, the work of two enthusiastic entrepreneurs who aren't deterred by corona challenges. Here's the Savage Sparkles story…
Alcohol that is 'better for you' – written by Savage Sparkles' co-founder, Jono Marcus…
There is a total lack of transparency in the alcohol industry with regards to the ingredients found in alcoholic beverages. Strangely, bottled water by law must have a nutritional label on it but there is no law that says alcohol has to.
The WHO's daily recommended allowance for sugar is 25 grams. If I
told you that your favourite G&T has around 18g of sugar, or that refreshing cider has almost 24g of sugar, would this information change what you choose to drink??
After spending seven years in the US in the alcohol beverage industry, I returned to South Africa last March only to discover that there were no local iterations of America's super-successful hard seltzers (flavoured sparkling water with alcohol) in the market and hence an exciting opportunity.
A mutual friend introduced me to my business partner, Marika Graves, in May 2019, and the idea to produce Africa's first hard seltzer was born.
Savage Sparkles was conceived to create innovative products that broaden the scope of what is currently available in the beverage industry, specifically related to drinks that are 'better for you'.
The hard seltzer category in the US is projected to be worth $2.1bn by next year. Hard seltzer is stealing share from beer and wine. But why?
Global trends show us that people are demanding healthier options when it comes to consuming alcohol. Savage Sparkles is a 5% alcohol beverage with only 3g of sugar, 3g of carbs and 100 calories in every 300ml can – all this without compromising on taste!
We officially launched in March 2020 with two flavours: passion fruit and lemon & lime.
Philanthropy: From Day One of this business, we both wanted to build a company with a purpose. A company with a 'giving' culture and one that not only measures the value we create for shareholders but also the value we create for our community.
So, as part of our business model, we implanted our very own 'Drinking for a Cause'. Fifty cents of every can sold will be donated to a registered NPO.
Environment: Aluminium cans are 100% and infinitely recyclable. They are also the most recycled substrate in South Africa with an estimated recovery rate of 76.8%.
About us: With a combined experience of 10 years in the alcohol industry, we want to be category leaders in Africa and give consumers a fresh drinking experience.
Marika Graves: The owner of Boomshine Distributors, a small boutique company representing a number of South African craft brands and an international Irish whisky brand.
Boomshine is a national distributor providing end-to-end sales and marketing solutions to clients that include events, activations, menu development and logistics.
Jono Marcus: Returned to SA in March 2019 after being in the US for seven years where he worked in the alcohol industry. His career there was spread between an international beer company, a brandy distillery and then a whiskey distillery.
His time there gave him a broad knowledge and appreciation of all the categories of alcohol. "People joke and say that I get paid to drink. I prefer to say I make a living getting to meet interesting people," he quips.
---
More about Savage Sparkles: It is currently available in Gauteng and Mpumalanga, and hopes to be national in time for the SA spring.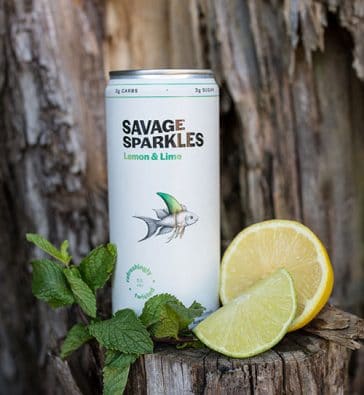 Its genesis was helped with the input of flavour house, Creative Flavours Dynastea, and it's contract packed by Inhle Beverages, Heidelberg, Gauteng.
See more at www.savagesparkles.co.za