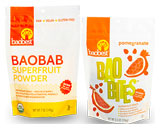 03 Aug 2016

Baobab is taking the food and beverage industry by storm

Just in the past year, SPINS data shows baobab sales have increased 208 percent in all natural sales channels and 267 percent in supplements.

Known as the "queen of superfruits", baobab boasts an unparalleled nutritional profile and is naturally bursting with fibre, essential minerals, electrolytes and antioxidants, writes Stephan Broburg, general manager of Baobab Foods in the US.

The fruit has a light and subtly tangy flavour that blends perfectly with other fruit flavours, making for a nutrient-rich addition to a number of food and beverage products, and therefore quite attractive to companies operating in this space.

Not only is there a growing demand for baobab across the food and beverage industry, but the superfruit is also helping to provide opportunities for the rural communities of South Africa who harvest it.

The well-rounded nutritional profile of baobab lends itself to a wide range of uses and provides a number of opportunities for food innovation, depending on what the manufacturer wishes to highlight – for example, antioxidants, fibre or alkalisation.

Baobab can be easily integrated into a range of food products including cereals and granolas, fruit and nut mixes, nutrition bars and powders, baking products, frozen desserts and more. Because of its high level of acid, baobab brings other flavours into focus – adding brightness and enhancing the finished product.

When it comes to the US beverage industry, baobab has emerged as one of the most highly sought-after ingredients for a few reasons. For one, baobab is a gluten-free, highly alkalising, low-glycemic food; all attributes that are trending in terms of beverage innovation.

In addition, the cost of adding 50g of baobab fruit powder to a gallon of single-strength juice or tea is less than 75 cents per gallon. Yet, this addition delivers over 70,000 ORAC units of antioxidants, 25g of fibre (19g being soluble fibre), 1,135mg of potassium and 85mg of magnesium.

An equally important part of the growth story tied to baobab is the sustainability aspect, both socioeconomic and environmental. Some producers of baobab, such as Baobab Foods, work with rural communities in South Africa where baobab is harvested to help provide an income opportunity for those who hand-harvest the fruit, especially women. The cash they receive from their harvested fruit helps to feed their families and gain access to medical care and education for their children.

There's no doubt that the opportunities for baobab will continue to grow, especially given the rise of health-conscious consumers, which is leading to an increased demand for more nutrient-dense foods that also make a positive impact on people and the planet. "We're already seeing baobab being utilised by leading brands in the food and beverage aisles, as well as private label brands and big box retailers, proving mainstream demand and acceptance," he says.

Source: FoodProcessing.com

Related reading: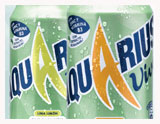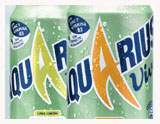 Coca-Cola turns to baobab in new low cal soft drink brand
Is this a new and bigger defining moment for an African ingredient? Coca-Cola has launched a soft drink which contains baobab extract: a beverage that could be rolled out globally in the future.