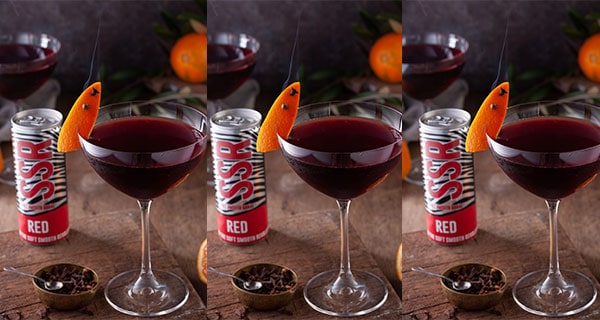 27 Jun 2020

More wine-in-cans hit SA shelves

Perdeberg Wines in Paarl has launched a 250ml format of its popular easy-drinking and fruit-driven Soft Smooth Range (SSR) red in an attention-grabbing, zebra-print can.

"Never tried wine in a can before? Now's the perfect time to open your mind to the future of wine – here's why," explains the winery. 
It's a more sustainable option
Storing wine in specially-lined aluminum cans has numerous benefits to ease the mind of the more conscious consumer. A can has a smaller carbon footprint than a glass bottle because it's made from approximately 68% recycled material, is lighter in weight and therefore burns less fuel to transport, and uses no paper or water for labelling.
The material from a beverage can that's responsibly recycled can end up on a shelf again within two months. More wine for everybody!  
It's lightweight and convenient
For adventurous wine drinkers who love to socialise, travel and soak up the outdoors, a can is more lightweight to carry than glass, doesn't need an opener or a drinking glass, and the serving size is perfect for one, so there's no need to lug home a half a warm bottle of red, white or rosé.
It's more mindful
The 'mindful drinking' or 'sober curious' movement, in which social drinkers choose to cut down their alcohol intake, is growing – especially amongst younger consumers. This means having just one glass is becoming much more trendy.
The measured 250ml portion size helps to keep tally more easily, instead of guessing just how much wine you're pouring with that heavy hand of yours.
It offers value for money
We could all do with saving a rand or two on essentials like wine. Cans allow you to budget carefully per serving, and some options cost as little as R16 a can.
It's ready to enjoy right now
Cans are just one example of the exciting revolution in the wine industry to be more accessible to growing numbers of forward-thinking newcomers to the scene.
There's no need to age a can in a cellar (we all have one of those, right?), worry about corking the wine, let it breathe after opening, or serve it in a specially shaped glass. You can open a can and sip your wine straight away, and it'll taste great – every time.  
About Perdeberg SSR red
Perfect for aspiring wine enthusiasts and long-time wine fans alike, the blend of delicious reds has soft tannins and fragrantly fresh notes of ripe, dark fruit. A touch of oak adds complexity and substance to a wine that bursts with fruity flavours and complements all social occasions.
Single cans or a six-pack of Perdeberg SSR red are available at OK Foods or Spar supermarkets.
See more at the Perdeberg website….