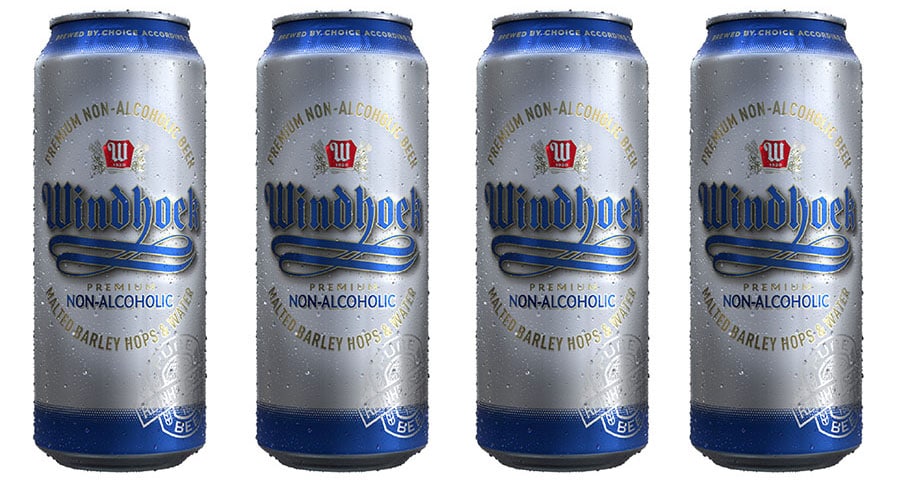 Windhoek Non-Alcoholic débuts – but not yet in SA
News just to light, is that Namibia Breweries (NBL) has introduced Windhoek Non-Alcoholic to its premium Windhoek range.
The new non-alcoholic (less than 0.5%) alcohol beverage was officially available on shelf in Namibia from September 16, 2019, but it's not yet clear when it might join a growing list of alcohol-free beers in SA [awaiting word from NBL, Ed].
Just ahead of its launch, NBL MD, Marco Wenk said innovation within all spheres of its business is a strong focus for NBL.
"This supports both volume growth and bottom line performance as we continually strive to be ahead of the curve in meeting the ever changing needs of consumers," Wenk said.
"In Namibia and across our export markets, Windhoek Beer is recognised for its brewing credentials and quality. Windhoek Lager, Windhoek Draught and Windhoek Light each has a distinct style and character, and are all brewed in accordance with the stringent German Reinheitsgebot Purity Law," he added.
"As such, in sticking with what consumers love about Windhoek, we are proud to bring them Windhoek non-alcoholic, with all the goodness of the Reinheitsgebot Windhoek they love, but with less than 0, 5% alcohol."
NBL marketing manager, Rene Duffy said much the same, "Tapping into new global trends and inspired by our consumers and their ever evolving needs, NBL is proud to introduce to you our latest innovation – this time, for our Non-Alcoholic Beer lovers!
"Our very own Windhoek Non-Alcoholic Beer. We can proudly claim that currently this is Namibia's only non-alcoholic beer that is brewed locally, here in Windhoek."
Source: Namibia Economist