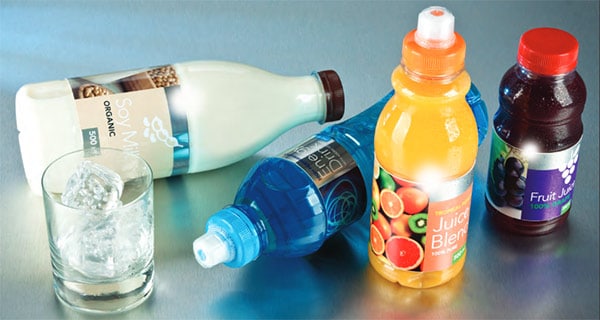 27 Feb 2019

Understanding PET bottle choice for recycling in SA

Polyoak Packaging is a major supplier of PET bottles to the SA beverage sector – here it discusses the role of PET and optimal choices brands should consider for recycling.

Polyoak has been a contributing member of Petco, the PET industry's recycling body, since its inception in 2004, and actively participates on the Petco board.

In 2018, Petco and its member companies who pay the voluntary levy, facilitated the collection and recycling of 103 kilo tonnes of post-consumer PET bottles. That saved South Africa's landfill space the size of about 250 Olympic-sized swimming pools!

Lightweighting
Polyoak's Wessel Oelofse, its national executive for its specialist PET division, Polypet, reiterates that PET has significant advantages as a packaging material because of its strength, thermo-stability and clarity.

It's shatterproof, safe, hygienic, portable, re-sealable, lightweight, easy to recycle and cost effective. According to Petco, the weight of PET packaging has reduced by more than 30% over the last decade.

Oelofse agrees, "Over the last ten years Polypet has reduced the weight of its 4 and 5-litre PET bottles by an average of 30%, while maximising robustness and improving top load strength.

"Smart design has improved performance, whilst utilising significantly less resources to deliver a greener footprint. Lightweighting will continue to be an important lever in the global quest for more sustainable packaging."

Recyclability of PET
Another major advantage of PET is that it is highly recyclable. According to Petco, 66% of all PET purchased in SA during 2018 was recycled. That's significantly up from 52% just three years earlier.

Of all the bottles recycled, only 38% were re-processed into bottle-2-food grade products, such as new PET bottles.

Oelofse says, "There is still headroom, especially as the demand for food grade recycled PET (rPET) continues to grow, and brand owners and retailers respond to consumers' demand for packaging containing recycled material."

The challenge is that only natural (clear) and light blue PET bottles can be re-processed into food grade rPET.

"Thus, it is essential for more of our trusted brands to switch from coloured to clear PET, to increase the production and availability of recycled material, for inclusion in their packaging," he comments.

"Retailers, brand owners and consumers will sleep better at night, whilst they enjoy the related economic and environmental benefits."

Clear PET has many other advantages over coloured PET including a lower cost and waste component, more certainty of supply as natural preforms are usually stock items, and improved colour matching when adding rPET to clear PET.

"From a regulatory perspective, if South Africa follows UK and EU legislation, it is likely that packaging that is not easily recyclable, or does not contain recycled material, may incur penalties, so there is early mover advantage for brands ready to embrace sustainable packaging," he adds.

Migration to PET
Countries such as France are experiencing a growing preference for PET over other packaging materials, likely due to the economic, technical and aesthetic advantages of PET being cost-effective and providing a good oxygen barrier clarity which gives a premium perception.

"This move is prevalent in categories such as detergents, hygiene, personal care and value-added dairy products, even in South Africa. Unfortunately, many of these packs have moved to PET which is opaque (white or ivory), and thus not readily recycled," says Oelofse.

Opaque PET is not recycled
In South Africa, opaque and fluorescent PET bottles are not readily recycled, because there are no end-use markets, according to Extrupet's Chandru Wadhwani.

"They cause blockages to the die heads on the fibre plant due to the types of masterbatches used," he explains. "Opaque PET bottles also have zero value to collectors as recyclers don't want them. Thus, they are likely destined for landfill or the ocean, and from a recycling and brand equity perspective, are best avoided."

Coloured PET is problematic
Coloured or highly pigmented PET bottles comprise only about 15% of all the PET bottles collected by recyclers in South Africa currently, according to Extrupet.

Coloured PET can only be used in the production of fibre, geotextiles and strapping. Unfortunately, there is not much demand locally for these products, and surplus coloured PET can no longer be exported to China given their ban on recycled plastics.

As a result, collectors earn up to 40% less for coloured PET, than they would for clear PET. This disincentivises the collection of coloured PET bottles, which risk ending up as litter or as plastic waste in the ocean.

"Some brands have already understood and embraced the need to move from coloured to clear PET in a bid to improve recycling," notes Oelofse.
"Examples include Sprite Zero, and Schweppes Tonic Water and Ginger Ale, whose bottles have changed from green and brown PET to natural (clear) PET.
"In the dairy category, Fair Cape transitioned from white to clear PET bottles for its milk and cream range, opting for a fully recyclable LDPE stretch sleeve."
Oelofse continues, "There is a significant opportunity for more categories to transition to clear PET bottles, including CSD's (ginger beer and crème soda), lemon juice, sauces and dairy products.
"Polyoak invites brand owners to partner with us to create recycling-friendly packaging that will help gain the respect and loyalty of their consumers."
Often the rationale for choosing coloured PET is less technical, and more about the category nuance, he notes.
"Green just is lemon juice. Ginger beer in a brown bottle packs more Kwesta! Sometimes opaque or coloured PET is used to obscure the contents of the bottle, especially where settling or separation may occur. Who wants to buy a bottle with sediment lurking at the bottom?
"There's certainly an opportunity for marketers to help shift perceptions that hamper recycling. Fortunately, Polyoak offers various recycling-friendly decoration alternatives, which would enable brands to switch to clear PET bottles, whilst still protecting their product and projecting appetite appeal.
"It's important to partner with a packaging supplier with the relevant experience and commitment, to ensure that your pack is truly as recyclable as it can be.
"Design, functionality, material, decoration and closures all need to be taken into careful consideration, to deliver a truly recyclable pack."
The Big Picture
Making packaging easier to recycle is only one small piece of the puzzle though. At the top of the agenda needs to be infrastructure development to collect and manage waste and increase recycling.
This is a major problem globally where only two billion out of seven billion people have proper waste collection services. This issue is amplified in South Africa, where dumping of litter is rife because municipalities have failed in their duty to provide its citizens with proper waste collection services.
Subsequently this litter harms our environment, and is swept into rivers by wind, rain and floodwater. Ultimately it ends up polluting our oceans.
Oelofse concludes, "Polyoak is passionate about its commitment to the environment. Plastic bottles do not belong in the ocean. We should be doing everything we can to stop litter through better waste collection, to facilitate recycling of something as functional and valuable as plastic."
Visit the Polyoak Packaging stand C22 at Propak Africa 2019, 12-15 March, for more information about its wide range of clear PET preforms, bottles and recycle-friendly closures, tubs, drum and buckets.