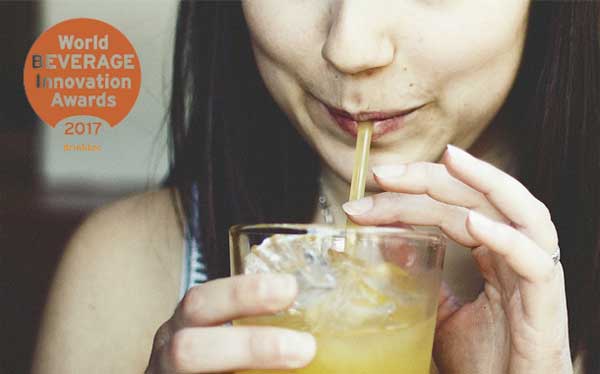 Top ten trends that are shaping the beverage industry
With the most important event of the 2017 beverage calendar – the World Beverage Innovation Awards – around the corner, here are ten predictions for trends that will keep brands ahead of the curve this year. All winners and finalists will be announced at drinktec on September 14, 2017. 
The minimalist
This year, water drinks will continue their steady growth for minimalist consumers looking for simple options for hydration. As brands reformulate products with a 'back to basics' approach, new flavour solutions and natural ingredients will drive innovation. DIY trends will continue to inspire new technologies from carbonated water makers to infusion caps.
Botanic garden
Conscious-living practices and healthy eating habits of consumers urge beverage companies to harness the functional and technical benefits of plants. While the complex, particular flavours of the herbs grant an instant sophistication to beverages from holistic tonics and tea ranges to alcohol drinks, a rustic, floral aesthetic will define packaging and labels.
Crafty touch
From premium coffee and alcohol drinks to artisan brews, craft continues to be a big influencer in beverages. The personal touch of healthy, clean-label products from smaller producers will encourage big companies to offer sophisticated limited-edition products. The retro, industrial style of hipster cafés, bike shops and microbreweries will adorn packaging designs.
World traveller
The hectic modern lifestyle of 'urban nomads', backpackers and the hyper Generation-Y will lead the way for tasty, healthy drinks with functional benefits on the go. While packaging designs provide ultimate convenience, the ethnic flavours, ancient seeds, local spices and superfoods of world cuisine make their way into unique beverage recipes.
Tropical breeze
Summery juice and soft drinks will be enriched with passion fruit flavours, as unexpected ingredients like seaweed or chillies create surprising new sensations. The packaging designs will be adorned with lush tropic greens and electric colours of tropical flora and fauna. Innovative colouring ingredients will create beach or festival-ready psychedelic beverages.
Interactive
Sports nutrition is growing at a rapid pace as beverage brands answer the demand with performance drinks that deliver hydration, provide prolonged energy and support muscle repair and recovery. Tech-savvy consumers will inspire beverage companies to utilise internet technologies, with products that merge work-out apps with smart packaging designs.
Sweet freedom
Following on from the rise of healthy and natural eating trends, product ranges fit for special dietary requirements will see further growth with unique free-from alternatives. Plant-protein based drinks and nut milks will continue to grow as dairy alternatives, while the aisle for alcohol-free mixes and gluten/sugar-free options is predicted get a substantial boost.
The lab
The beverage companies push the R&D edge and create functional beverages that address further health and wellness benefits, from beauty to weight control, senior and child nutrition, prebiotics and digestive health. The drinks will turn into potions as packaging designs will assume a stripped-down clinical aesthetic.
Next-gen
3D printing, artificial intelligence and virtual reality will inspire new technologies, ingredients and processing techniques in the beverage industry. Manufacturing innovations will save time and resources and create efficiency throughout the distribution chain, packaging lines and safety and tracking.
The philanthropist
Today's consumers demand total transparency from brands as clean label is becoming a standard. Beverage companies redefine their production chains as well as the way they communicate with consumers, generating awareness regarding key issues in their respective industries. 2017 will see further growth in ethical beverage brand/social enterprise hybrids.
Source: www.foodbev.com
Trackback from your site.