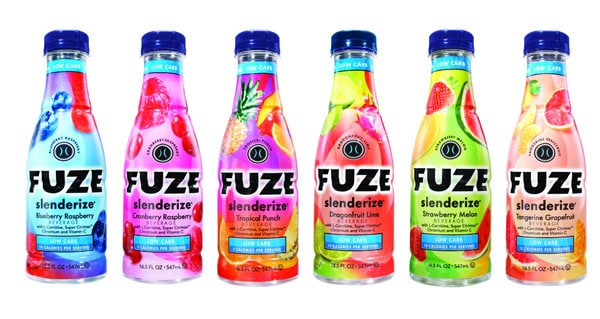 Talking to one of America's most successful beverage entrepreneurs
A self-described "entrepreneurial junkie", Lance Collins — despite remarkable success in the US beverage business — is itching for his next fix.
Collins, the creator of Fuze, Nos, BodyArmor and Core, is already quite wealthy, so why is he still chasing the juice (so to speak)?
By way of background, Collins launched the brand in 2001, and in the ensuing years Fuze's growth attracted the attention of The Coca-Cola Company, which purchased Fuze Beverage in February 2007 for an estimated $250-million.
Coke also gained the rights to NOS Energy Drinks and WaterPlus as part of the purchase. It was one of Coke's largest acquisitions since it bought Odwalla for $186-million in 2001.
The move was seen as a strategic effort to expand the company's portfolio of non-carbonated beverages, and specifically to compete with PepsiCo's SoBe line of fruit juice blends and enhanced waters.
It also confirmed a strategy shift from Coke's long-time practice of developing new products in house in favour of buying innovative beverage companies.
In this interview, the bulk of this episode of Taste Radio, Collins explains that he's addicted to the next big idea and to see it succeed, believes that he has to run faster than anyone else.
"My whole thing is, it's not the big eat the small, it's the fast eat the slow," Collins says. "And we're really fast in our decisions, and I think we make the right ones."
Listen to this full-length conversation with Collins in which he speaks about his amazing journey as an entrepreneur, which includes both staggering success and colossal failure (think $10-million losses), his approach to branding and innovation and why he aims to be "the pulse before the trend."
Also included in this episode: An interview with Jordan Silbert, who is the founder and CEO of Q Drinks, a premium cocktail mixer brand that has played a key role in the growth and evolution of the category and, by extension, the carbonated beverage aisle as a whole.
Silbert spoke about Q Drinks' role ushering in a new era for cocktail mixers, why he's careful with every dollar, and the advisors and mentors that helped shape the brand's success.
Source: Taste Radio
Trackback from your site.