11 Aug 2021

Synercore brews up Ginger Brew

Ginger beer with a kick has been a big thing in Covid times in SA, thanks to four lockdown prohibitions on liquor sales. Synercore has come up with some fun innovation to meet this demand…

Synercore, the multifaceted foodbev ingredient and R&D group, has put together its expertise to create Ginger Brew, a ginger beer powdered drink.


"Ginger Brew is an all-in-one product that, simple and fun to use, allows anyone to feel like a professional brewery expert from the comfort of their own homes," says Synercore's Joalien Katerinic, head of the group's business development.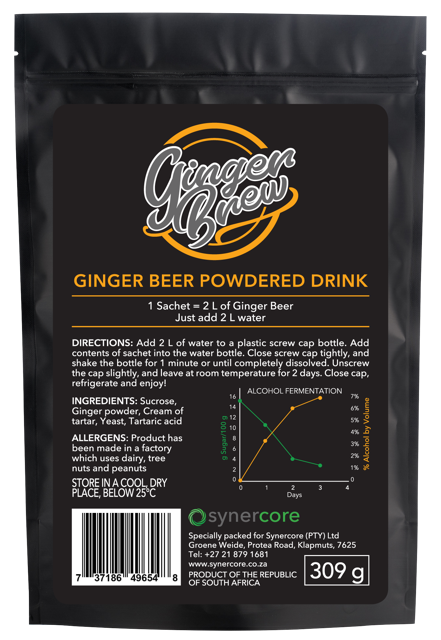 "All you need to do is mix Ginger Brew in two litres of water in a bottle, leave it at room temperature with the cap slightly unscrewed – and within two days you have the perfect tasting ginger beer with up to 6.5 %ABV to enjoy with your family and friends!"

Ginger Brew is available from Synercore's online store, at R38.00/sachet.