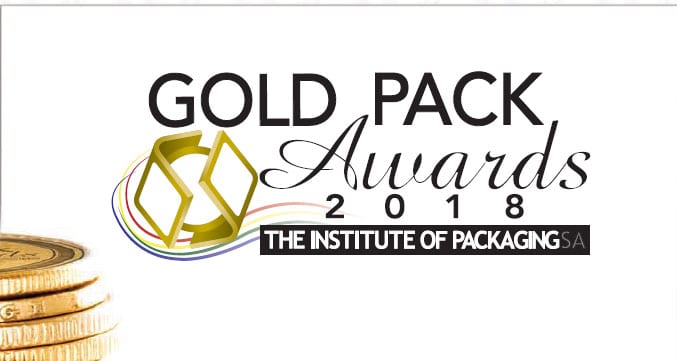 SA's Gold Pack awards! 2018's beverage winners
Every two years, SA's Institute of Packaging (IPSA) hosts the country's packaging Oscars, an event promoting and encouraging world-class excellence in packaging design and technology in this country. The 2018 Gold Pack Awards Banquet was held recently in Jo'burg, and here is news of the beverage-related winners…
A panel of eight judges spent two days evaluating the entrants, and this year it was agreed that 43 entries should be awarded 'finalist' status. They represented 27 converters and 37 brand owners.
From these finalists, medal winners were then elected, as was the recipient of the overall Gold Pack Trophy (not a food-bev item this year).
Here is more from the official Gold Pack Awards 2018 brochure:
"It's clear from the results that South Africa's packaging is world class. And that's what the Gold Pack Awards are all about – promoting and encouraging world-class excellence in packaging design and technology. They're also about fostering co-operation across the packaging supply chain.
"It's gratifying, too, that sustainability and environmental awareness are increasingly obvious in both entries and accolades. We hope tonight's celebrations will inspire the packaging chain to ever-more lofty heights. Congratulations to all the winners! Undoubtedly, Gold Pack – established in 1974 – is entrenched as the premier event for South Africa's packaging fraternity."
Here are pdfs of the Alcoholic and Non-Alcoholic beverage winners and finalists from the brochure…
[pdf-embedder url="https://www.drinkstuff-sa.co.za/wp-content/uploads/Gold-Pack-2018-Drinks-1.pdf" title="Gold Pack 2018 Drinks 1″]
[pdf-embedder url="https://www.drinkstuff-sa.co.za/wp-content/uploads/Gold-Pack-2018-Drinks-2.pdf" title="Gold Pack 2018 Drinks 2″]
[pdf-embedder url="https://www.drinkstuff-sa.co.za/wp-content/uploads/Gold-Pack-2018-Drinks-3.pdf" title="Gold Pack 2018 Drinks 3″]
[pdf-embedder url="https://www.drinkstuff-sa.co.za/wp-content/uploads/Gold-Pack-2018-Drinks-4.pdf" title="Gold Pack 2018 Drinks 4″]
Tags: beverage packaging awards, Gold Pack awards, packaging design