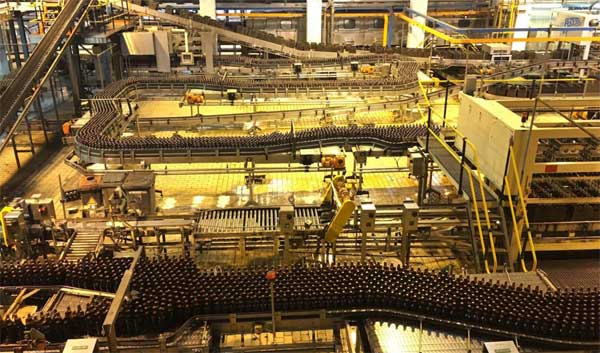 SAB invests R2.8bn in expanding Gauteng breweries
AB-InBev subsidiary, SAB is investing R2.8-billion into brewery expansions, including two new packaging lines for returnable glass bottles, at its Alrode and Rosslyn breweries, in Gauteng.
SAB says this capex would be in addition to the public interest commitments made by AB-InBev during last year's acquisition of SABMiller, whereby AB-InBev agreed to invest R1-billion in South Africa over five years.
SAB notes that the new packaging lines will have the capacity to bottle 45 000 bottles an hour and that SAB will purchase four-million crates and 48-million bottles to start production.
The Alrode packaging line will be in production by August, while Rosslyn's packaging line will be on line by October 2017.
The expansions at both breweries will create additional part-time job opportunities and, once both packaging lines are running, they will create up to 70 new full-time jobs.
The cost of expansion at Alrode, including the packaging equipment and building works, will be more than R1.3-billion, while the Rosslyn expansion, which also includes a new brewhouse, will cost R1.5-billion.
The new imported brewhouse at Rosslyn is capable of 14 brews a day of 750 hectolitres, and is scheduled to be in operation by the first half of next year.
AB-InBev Africa president, Ricardo Tadeu, says that these projects will help increase SAB's capacity by between 7% and 8%.
"This investment will also have a positive impact on South Africa's agriculture and agro-processing sectors. We are investing in the local production of barley, which will [hopefully] assist South Africa to become exporters of barley as a raw material," he said.
Tadeu adds that, by creating jobs and driving economic growth and investment, SAB would contribute towards the company's sustainable development goals, which are aligned with South Africa's National Development Plan.
"We strive to create a growing world where everyone has the opportunity to improve their livelihood," he says.
Source: SAB, EngineeringNews.co.za
Trackback from your site.