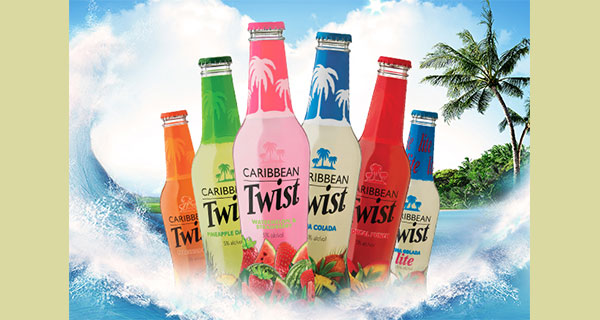 17 Jul 2022

Private equity firms snap up SA drinks maker Halewood

Private equity specialist RMB Corvest has teamed up with Masimong Beverages Holdings to acquire 100% of Halewood SA from UK-based Halewood International for an undisclosed sum.

Halewood was established in 1999 and has since become a fixture in South Africa's spirits industry. It manufacturers, imports and distributes a huge range of alcoholic and energy beverages, including popular brands like Red Square Vodka, Caribbean Twist and Belgravia Gin.

The manufacturing operations are supported by three depots (Durban, Cape Town and Ladysmith) with an additional eight outsourced depots across the country, enabling national distribution.

Masimong Beverages Holdings is jointly owned by Masimong Group Holdings controlled by Mike Teke, Sabvest Capital led by Chris Seabrooke, and RMB Family Office Group Solutions.

"Halewood has an exceptionally experienced management team. This, coupled with the company's strong revenue growth, and potential for future growth along with new product lines, makes Halewood a perfect fit regarding our investment criteria," said RMB Corvest executive, Brendan Wiebols.

RMB Corvest is an experienced specialist PE partner, favouring long-term partnerships that support continued growth for their investments.

Presence of the new partners will support Halewood's commitment to grow its business by extending its product offerings in pursuit of consumer satisfaction.

The company recently invested capital in automation of its manufacturing processes that will allow for increased production level.

"Our priority was for us to find like-minded investment partners and we found that with RMB Corvest and the Masimong Beverages team. With an experienced management team, in addition to existing relationships with multiple major players across the FMCG sectors – this promises to be an exceptionally rewarding investment," said Johan Oosthuizen, Managing Director: Halewood.

The acquisition of a stake in the drinks maker expands RMB Corvest's investment portfolio focused on beverage sector. In 2020, it acquired an equity interest in South Africa's fast-growing energy drinks business, Switch, with supplementary products such as energy bars and syrups.

The business is headquartered in Woodmead, Johannesburg, with warehousing and contract packing undertaken in Heidelberg.

Good timing with SA drinks giants in flux
Comment from BusinessLive says this deal comes at at time when the local drinks market might be overdue for a shake-up.
Some history… Halewood proposed a merger back in 2011 with wine and brandy icon KWV, which was then controlled by PSG-aligned agribusiness Zeder. Halewood's advance was fobbed off, and at the time several KWV shareholders believed the company had lost an opportunity to diversify into the burgeoning ready-to-drink (RTD) market.
Shortly afterwards, Halewood cosied up to Diageo when there was talk in the liquor industry of a buyout offer north of R1.2bn premised on a 10 earnings before interest, taxation, depreciation and amortisation multiple. No deal transpired, however.
With no detailed financial information available for Halewood SA (although there are estimates it generates annual revenue in excess of R2.5bn), it is difficult to assess any premium on the price tag.
Seabrooke says: "The pricing was very good relative to the industry."
For at least the past decade, liquor brand businesses have attracted stiff premiums from suitors.
At present Distell — the local producer of wines, ciders, spirits and RTDs — is subject to a takeover bid by Dutch beer giant Heineken. Before that, KWV was taken over by Viv Imerman's Vasari Global, and DGB sold to private equity business Capitalworks and top management.
But it might not be unreasonable to presume that the SPV snaffled Halewood at a "very reasonable price". For one thing, Halewood has been for sale since 2012, and the parent company may well have suffered sellers' fatigue.
Another bit of speculation doing the rounds is that Halewood International might have required a capital infusion to shore up its sizeable operations in Russia, where business must have been reduced to a trickle.
Halewood SA, though, has long been considered one of Halewood International's star performers. It has a strong niche in the vibrant RTD category with the popular Red Square brand, which is a vodka-infused energy drink. Halewood also plays in the surging gin market with premium-positioned Belgravia.
Last year gin sales beat vodka and brandy sales to settle in second spot behind whisky as SA's favourite spirit tipple. Distell's circular detailing the Heineken transaction also provided a breakdown of impressive gin sales for the past few years.
Shaking off holding company inertia
Seabrooke firmly believes Halewood's SA base can be expanded quite rapidly into other countries now that the business will not be lumbered by "holding company inertia".
Significantly, Distell surprised initial sceptics by racking up significant success in other African countries over the past five years. Its strong presence on the continent pulled it through the punitive Covid restrictions in SA and might have been one of the strongest selling points to Heineken.
Halewood's RTD brands, and presumably new low and non-alcoholic products, could make strong inroads into African markets, where drinkers, especially female tipplers, are looking for alternatives to beer.
Asked whether MBH had wider ambitions for the liquor industry, Seabrooke says there is a "shopping list". This could be intriguing, with the local beverages sector in a state of flux.
The most obvious opportunity could come from the Distell-Heineken deal,  in which Distell's profitable whisky and gin assets have already been separated out into Capevin.
It seems conceivable that Heineken, which seems enamoured of Distell's best-selling cider ranges and its affordable wine offerings, might jettison other brands once the takeover deal is bedded down. Whether Distell's RTD brands, which have not enjoyed the same traction as the cider brands, would be retained by a mass market-focused Heineken remains to be seen.
Of course, Brian Joffe's investment company Long4Life, which is now subject to a buyout and a delisting from the JSE, might also attract the attentions of Sabvest and MBH. Long4Life's main assets are the retail hubs — Sportsmans Warehouse and Outdoor Warehouse — but it does own substantial interests in Chill Beverages International and Inhle Beverages. Chill owns mixer brand Fitch & Leedes as well as energy drink Score and a small line of canned wine products.
Chris Logan, the CIO of Opportune Investments, says it is good to see Halewood back in the limelight. "With Distell about to disappear off the JSE, it will be good to see another liquor venture shaking things up."​
Source: BusinessLive.co.za; Halewood SA