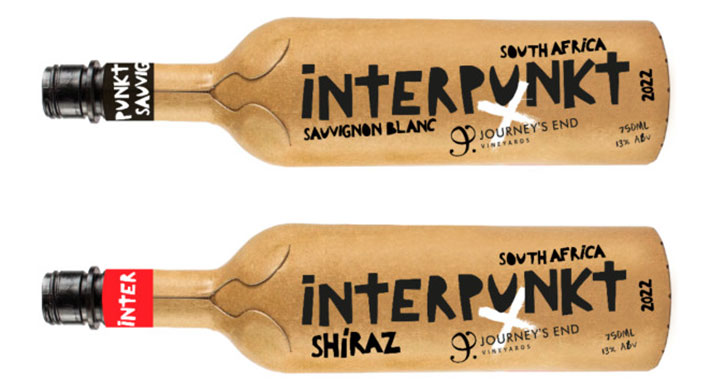 13 Jun 2023

Paperboard wine bottles hit SA shelves

Stellenbosch winemaker Journey's End has launched a pioneering range of wines in paperboard bottles in partnership with new wine brand Interpunkt. 

The WO Western Cape Sauvignon Blanc and Shiraz, produced by Journey's End Vineyards, will come in bottles fitted with 100 per cent recyclable paperboard outers. The bottles are estimated to weigh five times less and have a carbon footprint six times lower than an average glass wine bottle.

The sustainable wine packaging, the UK-created Frugal bottle, is a first for South Africa and will soon be available in select Checkers, Checkers Hyper and Checkers LiquorShop stores.

Interpunkt was founded by Andrew Ingham, an international wine buyer with 20 years' experience in the on- and off-trade in Australia, Germany, North America, Asia and the UK. The company aims to make wine more accessible, engaging and inclusive, particularly by removing excessively technical language from labels that could intimidate or put off wine newcomers or occasional drinkers. 

The company chose to partner with Journey's End not only for its award-winning wines, but also because of its sustainable and ethical accreditations: it is a founding member of the Sustainable Wine Roundtable, a winner of numerous 'green business' awards, and was the second winery in South Africa to covert to solar power.

Of the new range, Ingham said: "All too often, wine brands are talking and selling to one group only: the wine engaged. They talk in a unique and specific wine language that only a minority understand. Yet, the biggest group of wine drinkers are new to wine, occasional wine drinkers, or unengaged. This is 68 per cent of consumers.

"By introducing wine drinkers to a new brand in forward-thinking packaging, which also prioritises trusted, ethically and sustainably sourced grapes, I believe we can show people that good wine is for everyone, whether you know a lot about it or not. It is for sharing and enjoying, and not taking yourself too seriously while doing so."

Rollo Gabb, managing director of Journey's End, said: "Sustainable wine production is at the very heart of what we do at Journey's End, and we are constantly striving to make improvements. As such, we are hugely excited to be working with Andrew on this project and producing wines in a paperboard bottle for the first time.

"Not only is the sustainable story of the paperboard bottle hugely compelling, but the creativity of the co-branding of Interpunkt with Journey's End allows us to continue to build on our conversation with environmentally minded consumers."

Gabb added it was not easy to find a bottler who was prepared to take on the challenge of paperboard bottles, slow the lines down and adapt their equipment, but the right partner has been found and all parties are "raring to go".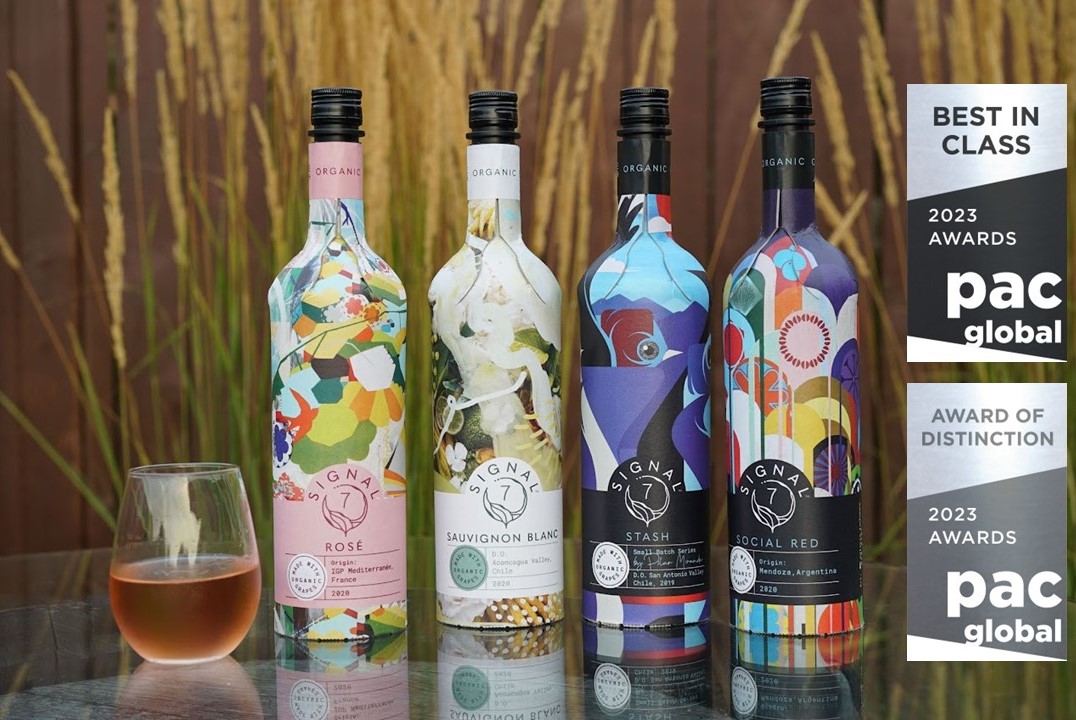 The Frugal bottle makes its SA debut
The Frugal Bottle is the world's first and only commercially available wine, spirits and olive oil bottle made from recycled paper, that we first reported on in 2020, its debut year.
Now over 30 drinks brands are using the bottle around the world for wines, gins, vodkas, tequila, calvados, cocktails and olive oil. The paper bottles are on sale in 20 countries including Japan, North America, the UK, across Europe, Scandinavia, Australia, and is lately available in South Africa and New Zealand.
The British innovator's vision is to place bottling machines in the heart of bottling plants, co-packers or packaging companies around the world to reduce the carbon footprint of its sustainable packaging even further – creating eco-friendly Frugal Bottle hubs around the world.
Read more about the Frugal Bottle here: frugalpac.com