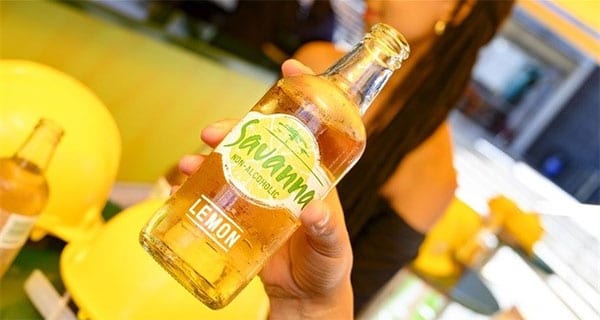 15 Aug 2019

'No' to 'no alcohol' for new Savanna cider, says ARB regulator

The Advertising Regulatory Board has found that Distell cannot use the words "no alcohol" to describe its new non-alcoholic Savanna cider.

Savanna's new non-alcoholic cider contains some alcohol (0.3%) – and the advertising regulator has ruled that its new television ad must reflect this.

The ad features a traffic officer and a pilot in a bar, enjoying what appears to startled onlookers as straight-up Savanna cider. One character then explains that they are in fact drinking "Savanna with no alcohol".
The Advertising Regulatory Board (ARB) received two complaints about the ad, which objected to the fact that it calls the cider non-alcoholic whereas in reality it contains alcohol, and also that it wrongly sends a message to the public that even someone who is on duty can consume the product.
Distell, which owns Savanna, responded that in terms of the Liquor Products Act, an alcoholic beverage is defined as a product which contains more than 0.5% alcohol by volume. Savanna Non-Alcoholic Lemon contains 0.3%.
Distell calculated that you would need to drink twenty 330ml Savanna Non-Alcoholic ciders within an hour to reach the legal alcohol limit.
In its ruling about the complaints, the ARB says that it would feel far more comfortable if the ad itself contained some sort of disclaimer to say that the cider contains 0.3% alcohol or "trace amounts" of alcohol. However, given the legislation, the words "non-alcoholic" therefore cannot present a problem.
However it does object to the fact that a character in the ad used the words "Savanna with no alcohol". According to the ARB, this goes beyond the specific mandates of legislation; and the repercussions of a misunderstanding could be deeply upsetting for a consumer. It ruled against the use of those words in the Savanna ad.
It also overruled the objection against the use of a traffic cop and a pilot as characters in the ad.
Advertising Regulatory Board CEO, Gail Schimmel, told Clement Manyathela on Cape Talk Radio that there were a number of issues they had to deal with in the case.
The law says a product can advertise itself as non-alcoholic provided it is below certain percentages.

— Gail Schimmel, CEO – Advertising Regulatory Board
There are various reasons that people may not want alcohol at all. So we are concerned about this trend of advertising non-alcoholic products that actually do have trace amounts of alcohol.

— Gail Schimmel, CEO – Advertising Regulatory Board
Listen to the full interview below…
Related reading: