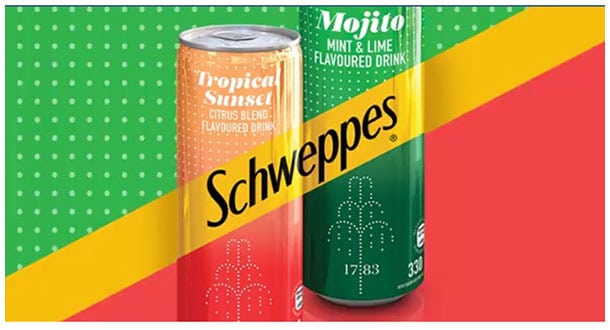 19 Sep 2018

New mocktails from Schweppes

Coca-Cola brand, Schweppes, has introduced Schweppes Flavours – a new range of fruity sparkling drinks inspired by cocktails.
Schweppes Mojito is mint and lime combined to recreate the Cuban classic
Schweppes Tropical Sunset is a citrus blend filled with fresh flavours
While the new additions work well as mixers, the idea behind the range is to cater to the rising demand for mocktails, alcohol-free drinks at social occasions.
The Mojito flavour is best served with ice and garnished with a mint sprig and lime wedge squeeze, and the Tropical Sunset with an orange slice and lemon zest, says the press release.
The new Schweppes Flavours are available in 200ml and 330ml ready-to-go cans.