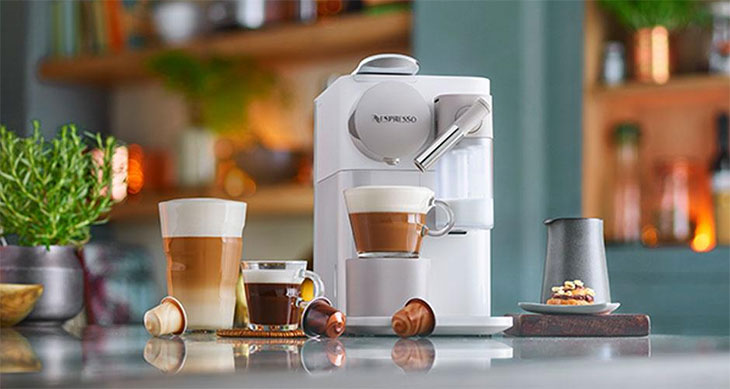 13 Oct 2023

Nespresso's big SA ambitions

Nespresso wants to double its market share in South Africa in the next three to five years, with plans to bring in new products and expand its retail and e-commerce presence. 
That's according to its new South African CEO, a Brazilian, Gabriel Nobre, who has been with Nestlé since 2005. 
Nobre said in an interview: "Considering the potential addressable market for a Nespresso, I can say that we still have a very low penetration in terms of households. It's less than 20%. My main vision is to double the size of our current business in three to five years. As part of our growth journey we should be more close to the consumer."
Nobre, who has been in South Africa for just over a month, said there was still a huge opportunity to revise the company's retail footprint to attract customers. "For the next year, we want to be in areas that we are not."
Nespresso has 17 coffee "boutiques" mostly in Gauteng and the Western Cape. It plans to increase its stores to 25. Nobre is also eyeing a greater presence in hotels and restaurants.
"There is also a huge opportunity in the out-of-home market. Our professional team is mainly based in Gauteng. We are revising our route to market and the idea is by the end of the year to be in KwaZulu-Natal and the Western Cape."
Nespresso works with more than 140,000 farmers in 18 countries. Headquartered in Vevey, Switzerland, it operates in 81 countries and has more than 13,000 employees. In 2021, it operated a global retail network of 802 boutiques.
Nobre said Nespresso would grow its team three-fold to increase sales across retail, offices and hotels.
"There is also the digital presence that we need to address as well to build on the Nespresso app that we launched recently. We want to improve user experience both online and physical," he said.
Nespresso's online store sells coffee, machines and accessories.
He said Nespresso would launch new products, including coffee machines, as part of its summer campaign. In South Africa he saw a trends of ready milk and coffee mixes and of young people switching from tea to coffee.
"For us the coffee and milk recipe is an interesting key insight. Our research also shows younger generations are moving from tea to coffee and then they are enjoying this coffee with milk. For us this is a huge opportunity." 
Some SA coffee market stats
In 2022, South Africa imported 20,770t of coffee, down from 24,544t in 2021, and 26,977t in 2020. This includes all coffee products, coffee husks and skins, and coffee substitutes containing coffee in any proportion, said Robert Williams, account director at Insight Survey.
The local coffee market was worth R5.2bn in 2022 in terms of retail sales, representing a compound annual growth rate (CAGR) of 12.8% between 2017 and 2022, he said.
The overall local coffee market is expected to grow significantly from 2023 to 2027, with a CAGR of 13.6% for the period, according to an Insight Survey report released in June.
The instant coffee category — sold primarily at supermarkets and grocery retailers — is expected to grow at the fastest rate, with a CAGR of 14.2%, to reach about R8.7bn in 2027, said Williams.
The fresh coffee segment — sold primarily at retailers such as Starbucks, Seattle and Wimpy — is expected to grow at a CAGR of 10.4%.
Some of the biggest coffee brands sold at grocery retailers include AVI's Blacksmith, Ciro, Frisco, House of Coffees, Koffiehuis, Jacobs, Douwe Egberts and Nestlé's Nescafé, Nespresso and Dolce Gusto, said Williams.
Coffee roasters are dominated by AVI's Ciro, Famous Brands (Bean Online), Global Coffee, Tribeca Coffee and coffee shops Bootlegger Coffee Company, Costa Coffee, Fego Caffé, Mugg & Bean and Seattle Coffee Company.
Williams said key trends globally include coffee tourism, dairy-free milk additions, sustainable lab-grown coffee and mushroom coffee. Locally, key trends include "co-office" coffee shops, sustainable packaging and concept stores.
Coffee price increases will continue to impact the local market due to weak exchange rates and the impact of climate change on global coffee production, he added.
Source: BusinessLive.co.za, Nespresso