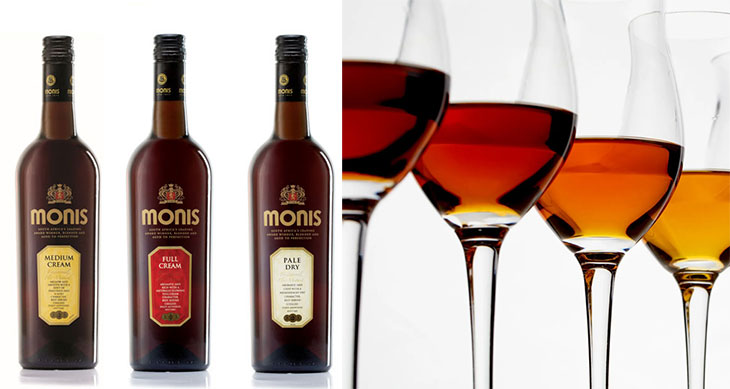 03 Sep 2023

Monis sherry quietly exits the market

Sherry-style wines have fallen out of fashion in South Africa, so the once-popular Monis is no more.

The Monis brand is now very much in the past, as confirmed by Dennis Matsane, Heineken Beverages' head of integrated communications.

And that's because customers were no longer drinking sherry: "As with all our brands, we monitor consumer demand and adjust our portfolio offering accordingly. The decision to stop Monis production is therefore consistent with this approach. And depending on consumer demand, the option remains to bring Monis back in the future," he says.
What's in a name?
Once known as "sack", the antiquated term is believed to have been derived from the word "saca", Spanish for the withdrawal of wine from a solera system for bottling.
Sherry, an anglicisation of Xérès (Jerez), is a protected denomination of origin term for a wine once only produced in the Jerez Triangle of Spain. It's Spain's first Denominación de Origen Protegida – dating back to 1932, when the DO Jerez-Xérès-Sherry was proclaimed.
Produced in a variety of styles, made primarily from the Palomino grape, Sherry ranges from light versions, such as Manzanilla and fino, to darker oxidative versions such as Amontillado and oloroso. Then there's the sweet stuff, made from Pedro Ximénez or Muscadel grapes.
In 2021, sherry DO regulations underwent major changes, after a long-awaited review of DO Jerez-Xérès-Sherry was approved. The most fundamental changes meant an end of the iconic "Jerez Triangle",  different grape varieties authorised and allowed unfortified wines to be labelled as Fino and Manzanilla.
Previously, Sherry could only be matured in the towns of Jerez de la Frontera, Sanlúcar de Barrameda, and El Puerto de Santa Maria. Now, it can be aged throughout the entire production zone of Jerez, and more bodegas are able to label their wines with the DO stamp.
The Monis name is after Roberto Moni who founded his eponymous wine company in Paarl in the early 1920s, making a name as a producer of fine fortified wines,
Is the death of Monis because the DO rules killed SA's Spanish-style pale dry?
Image problem
Wine expert Cathy Marston, the owner of the International Wine Education Centre, which offers the internationally recognised WSET wine and spirit courses, does not believe the DO rules around the name Sherry affected consumer appetite – it's purely an image problem.
"Sherry is what your grandparents drink and people think it's all sweet and everyone tends to prefer dry wines nowadays. In addition, all fortified wines are tough sells, especially nowadays when low alcohol is more trendy and arguably better both health-wise and driving-wise.
"OBS (Old Brown Sherry) is still going strong and still classed as a sherry in the minds of most consumers."
Sherry, as a category, has seriously declined and so has its appreciation. Those who drink it are considered to be niche consumers, who are also not necessarily willing to pay for the investment that goes into the product, an industry insider explained.
That's largely because of the time it takes to produce the wine, and consumers don't want to pay high prices for the quality, so producers were simply not getting the return on investment.
"Consumers were actually spoiled over the past couple of years for getting a really great product at a really good price."
Marston blames a lack of marketing in South Africa. In the UK, Sherry is popular, especially among younger drinkers. There, much of the recent success for Sherry came about as a cocktail ingredient, a trend that is yet to pick up here.
"It also doesn't help that almost all South Africans think Sherry is sweet. (My) students are shocked when I tell them that the vast majority of proper Sherry is a dry wine.
"Perhaps if South Africans realised that we can actually buy wines in SA from two of the finest Sherry producers (Gonzalez Byass from Reciprocal and Lustau from Wine Cellar), that they are (often) bone dry and that they are utterly delicious both on their own and as an interesting cocktail ingredient, then maybe we'd try them more."
Daily Maverick: Read the full story here