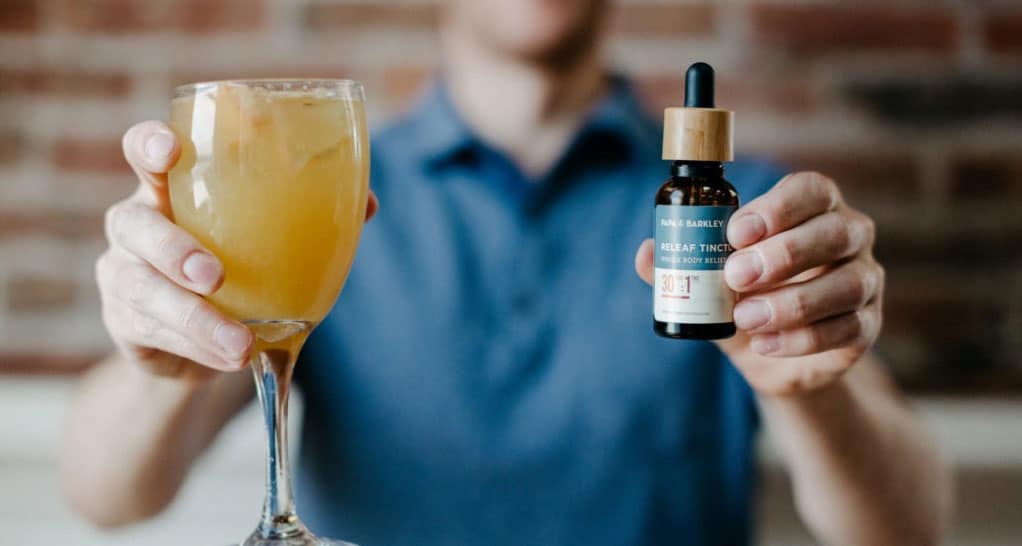 Making alcohol-free beverages better: could CBD help?
For many, alcohol-free beer or spirits is a redundant concept – they just don't taste or feel right. Does CBD have the potential to remedy this issue for consumers?
So, is the merging of these two trends worthy of consideration for NPD? Yes, according to Lolly Watkins, account director at UK and US alcohol marketing company, YesMore.
The alcohol-free trend is on the rise. According to Nielsen data, alcohol-free beer is the fastest growing drinks trend, and 2018 data from Kantar revealed that non-alcoholic beer sales were up 58% year-on-year.
At the same time, demand for cannabidiol (CBD) is booming. In the UK alone, lobby group the Cannabis Trades Association (CTA) estimates that total sales of CBD and regulated medical cannabis stood at £160m in 2019 – up from £110m in 2018.
For many consumers, however, the complete removal of something like alcohol in a traditionally alcoholic drink doesn't 'feel' quite right. Watkins believes that CBD could have the potential to change those consumers' perception of the burgeoning category.
CBD is a non-psychotic compound produced by the Cannabis sativa L plant. Products containing CBD must have low or no levels of Delta-9-tetrahydrocannabinol (THC) – which is the psychoactive compound associated with becoming 'high' from cannabis.
"CBD is not burdened with the same stigma that alcohol has, yet it's not 'nothing either'," ​Watkins told FoodNavigator.com. "The effects of CBD are notable and provide a sense of relaxation and calm, and have been proven to alleviate anxiety and insomnia – however, as yet, it isn't associated with any detrimental effects.​
"This makes CBD a potentially attractive ingredient, as it could bridge that gap."  
Masking a bitter aftertaste
CBD can cause formulation challenges in food and drink, due to its bitter aftertaste. In food products, for example, the bitterness can be counteracted by the addition of sweeteners or flavourings.
Yet in alcohol, Watkins said CBD's astringent taste can actually work in its favour. "The taste itself is attributed to the terpene blend of the cultivar it's been harvested from," ​she explained.
"Like beer hop varieties, terpenes in cannabis plants vary wildly, and farmers take great pride in growing their plants to have the ideal blend of terpenes for taste."Terpenes have also been shown to aid the bio-availability capabilities of CBD," Watkins added.
She notes CBD can therefore present 'zesty lemon' or 'juicy mango' aromas and flavours. And when blending in with drinks, Watkins argues such attributes can be advantageous – particularly given that one of the drawbacks of alcohol-free spirits is the distinct lack of 'tongue burn', or any remaining bitterness and astringency.
"The addition of CBD to a product like this would easily fill that gap. With cocktails, bittering agents such as angostura have been around for a while, so CBD is just another tincture bottle to add to the shelf."….
FoodNavigator.com: Read the full article