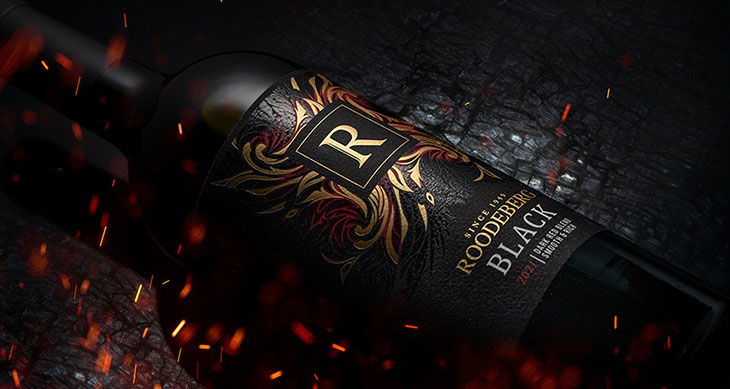 18 Sep 2023

KWV launches new Roodeberg wine

Roodeberg Black, a sizzling new red blend spawned by a raging fire and crafted for a new generation of wine lovers in line with global trends, has just been launched by KWV.

"Roodeberg Black is a completely new, fruit-forward wine that addresses the global trend towards bolder, riper wine styles," says Sandy Goliath, Roodeberg Brand Manager.

The Roodeberg Black story began in the early hours of 20 November 2018, when a blazing fire erupted in the winery placing the winemaking team on high alert. Inspired by the smouldering embers, the opportunity to bring a new, more intense wine to life was born.

The South African launch of Roodeberg Black follows the wine's well received release in Europe last year.

"The wine has literally been flying off the shelves in Germany since our launch there in October 2022 and we look forward to captivating the burgeoning new generation of South African wine lovers with the irresistible allure and striking packaging of Roodeberg Black," adds Goliath.

"Set apart from the more traditional Roodeberg blends with its fresh yet full-bodied style and intriguing smokiness, this exciting new wine remains true to the brand's blending philosophy, showcasing top quality fruit and powerful structure."

It also boasts a strikingly opulent bottle and label, the work of Bravo Design, a packaging design studio in Woodstock, Cape Town.

Roodeberg Black can be purchased at multiple liquor outlets, and online with an RSP of R189.00 at www.roodeberg.com.