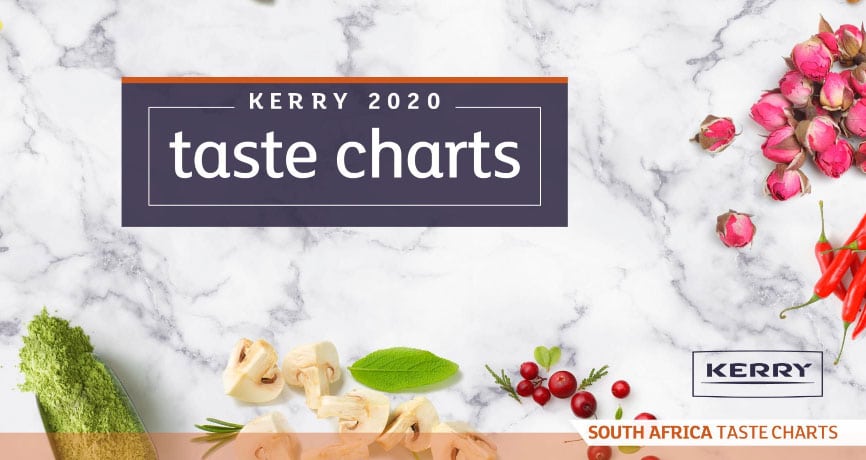 02 Apr 2020

Kerry's South African flavour chart 2020

As a global leader in taste and nutrition, Kerry Ingredients looks to discover and translate taste trends, and this year has released the 2020 Kerry Taste Charts for South Africa, including local beverage flavour trends. [A fabulous resource! Ed]

Drawing from consumer trends, sales performance and endorsements by its culinary experts, the chart looks at flavours and ingredients across the sweet, beverage, savoury and salty snack categories, helping brands and manufacturers develop and revitalise products that appeal to consumers.
Methodology
The Kerry Taste Charts' methodology is multi-pronged, drawing data from product launches, to menu penetration, retail and food services to analysing point-of-sale data to predict the future of taste.
The Lifecycle of Taste
The predictions date back a decade, and consider flavours and ingredients that are here to stay or emerge to create ripples in the industry:
Mainstream: Top 10 for the last five years
Key: Next Top 20 for the last five years
Up & Coming: Fastest growing in the last three years
Emerging: Fastest growing in the last year
Related reading: More trends insights from Mintel…