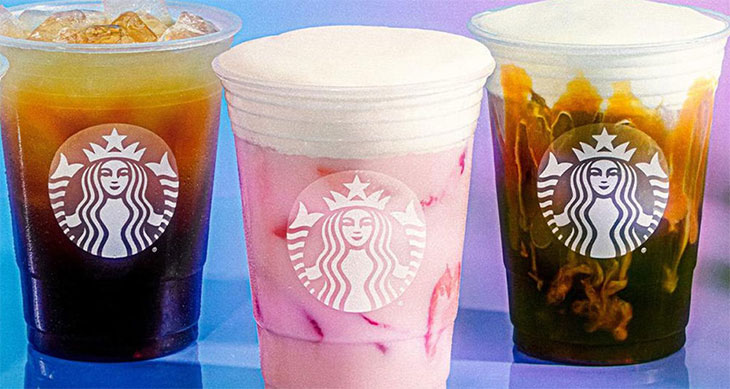 13 Aug 2023

It's iced coffee season all year now

Cold drinks are hotter than ever – interesting trend reshaping coffee in the US….

At Starbucks, cold drinks made up 75% of US beverage sales last quarter. Cold espresso drinks in particular rose 13% last quarter from a year ago, and drinks with cold foam are the fast-growing customized orders at Starbucks, the company said recently.

The increase has been fast: Just five years ago, coffee, teas, lemonades and other cold drinks made up less than half of Starbucks' beverage sales.

This trend isn't exclusive to Starbucks, as other coffee companies are catering to growing demand for cold drinks.

Keurig introduced K-Iced, its first line of single-cup brewers designed with iced coffee in mind, earlier this year. And Maxwell House last month launched instant iced lattes with foam, its first new product in nearly a decade.
TikTok-friendly treats
Analysts say it's younger consumers who are driving the shift to iced and cold ready-to-drink coffees, teas and other beverages.
Gen Z is significantly more likely to buy ready-to-drink coffee than traditional hot brewed coffee, according to customer surveys by market research firm Mintel. Half of Gen Z consumers own a drip coffee brewer, compared to 60% of all coffee consumers, Mintel said.
Why? Younger consumers view cold coffee beverages as more refreshing, better tasting and more of a treat than hot coffee, the surveys show. They're more easily customized and offer a wider variety of flavours and toppings.
Plus, cold coffees and drinks also make for better posts on Instagram and TikTok.
"The clear cups, bright colours, and various toppings in iced drinks makes them highly attractive for social media posts," said Dorothy Calba, a senior research analyst at Euromonitor International. "Customization has emerged as a significant trend across the industry."
Cold brew has been the fastest-growing non-alcoholic drink on restaurant menus over the past decade, said Lizzy Freier, the director of menu research and insights at Technomic, a food industry consulting firm.
Iced macchiato, iced specialty tea, iced espresso and iced Americano have also ranked among the fastest-growing non-alcoholic drinks on menus tracked by Technomic.
As Freier said, "It's no longer a seasonal thing."
Source: CNN
"Customer demand for specifically customized cold coffee beverages, a category Starbucks single-handedly created and is now expanding around the world, is so strong that cold beverages now account for roughly 75% of our total beverage sales in US company-operated stores,
"Customers are increasingly customizing their cold beverages by adding modifiers that enable the creation of a virtually unlimited range of taste, flavor and color profiles and then sharing their unique cold beverage creations with the world through social media.
"Starbucks' unique ability to deliver handcrafted, customized cold beverages that satisfy customer desires and different need states while creating opportunities for customers' self-expression deepens our connection to customers, sets us apart from any other industry participant and provides us with a significant ongoing competitive advantage in the marketplace."

Howard Schultz, founder and interim chief executive officer of Seattle-based Starbucks Corp, Aug 2022, read more.