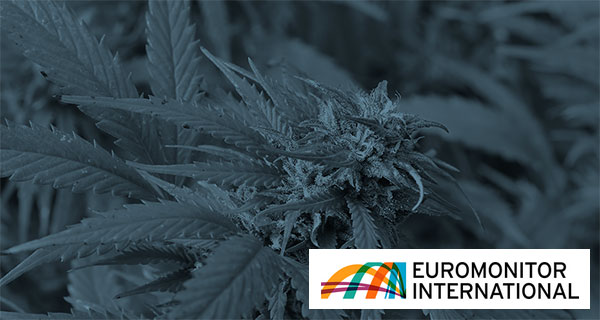 Here comes cannabis: how legalisation will disrupt global industries
The global legal market is expected to represent 77% of total cannabis sales in 2025, reaching $166-billion. Within the next decade, some form of cannabis will be a part of consumers' daily routines, either as a functional ingredient in foods, beverages and beauty or as a wellness mood enhancer in health.
View on beverages
Alcoholic drinks is by far the most embedded industry in the cannabis sector. At least three leading corporate players have a stake in cannabis producers. Alcoholic drinks that contain any form of THC currently tend not to contain alcohol, as the effects of THC in alcohol are still being researched.
The industry is already headed in a low- / non-alcohol direction and so a future where THC replaces ABV in alcoholic beverages with an intoxicating buzz is on the horizon.
Cannabis will ultimately culminate a global paradigm shift that will radically disrupt traditionalist industries such as alcoholic drinks. Reshaping millennia-old drinking rituals and providing an alternative to social lubrication occasions, cannabis should be either embraced as a symbiotic opportunity or faced as a potentially detrimental antagonist for an alcohol industry already on the defensive.

Spiros Malandrakis, Industry Manager, Alcoholic Drinks, Euromonitor
The global soft drinks industry is driven by the health and wellness trend. CBD-infused products are prevalent in soft and hot drinks today. As low- and non-alcoholic beverages grow in popularity and sugary drinks decline, consumer trends between alcoholic drinks and soft drinks are converging.
This creates an opportunity for the development of cannabis beverages that fit into social settings with a health and wellness element.
In the short-term, the main opportunity for cannabis within the soft drinks industry will be CBD-infused drinks. These products can be positioned as naturally sourced relaxation beverages and provide a new functional angle. We can expect the major beverage companies to acquire and create new CBD beverage brands over the next few years.

Howard Telford, Industry Manager, Soft Drinks, Euromonitor
To read more on this massive trend, download this FREE report from Euromonitor now to:
Understand which industries will be most impacted by cannabis legalisation.
Identify new formats of cannabis within each industry.
Learn how it will disrupt FMCG through 2030.
Related reading:
Tags: cannabis beer, cannabis drinks, cannabis infused beverage, cannabis legalisation, cannabis threatens alcohol, Euromonitor International