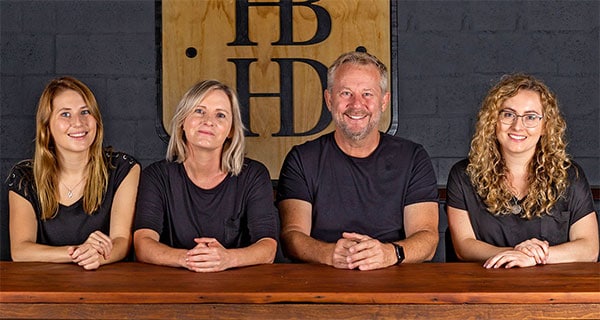 14 Aug 2019

From soda to spirits: the Frankie's folk are back

From making many headlines with Frankie's craft soda, the Schmidt family have turned to craft spirits – there's no keeping down these committed drinks entrepreneurs.

Mike and Paula Schmidt, founders of Frankie's Olde Soft Drink Company, have started a new craft gin venture in Cape Town, teaming up with their daughters Emily and Jessica for this new adventure to make this a true family affair (pictured above).

The Schmidts' Hout Bay Harbour Distillery obtained its trading licence just a few weeks ago, though it produced its first gin in November last year.

"We've been doing tastings to get feedback from the market," says Mike.

The Schmidts, who sold Frankie's to Clover in October 2015, moved from KwaZulu-Natal to Cape Town in May last year to launch the gin venture.

It took a year to obtain a micro-manufacturing licence.

"It was possibly the most frustratingly laborious process I've ever been through," Mike says.

They decided to move to the Cape because of its thriving tourist industry, and particularly the attraction it has for foreign visitors.

"We felt there was a far more active tourism activity."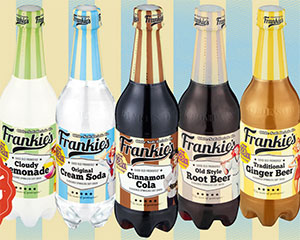 Frankie's made headlines in 2012 when it accused Woolworths of copying its marketing, and the retailer was forced to discontinue its product after what was dubbed a "David v Goliath battle". [See more here: Woolies' CEO on Frankie's... and note this is Clover's version of the product, considerably 'cheapened' branding from its original, in your Ed's opinion].
The company, started in 2006, is one of the biggest success stories for a product started at home; it eventually reached sales of about R18m a year.
Mike and Paula, together with three of their farm staff, started making ginger beer on a small scale in the laundry at their KwaZulu-Natal midlands home, using an old family recipe.
Production rose to 1.5-million bottles a year, with national retailers stocking the brand.
"It indicated to us that if you have a good product and you are not in a rush, you can grow quite a successful brand using small distribution networks and slowly finding your way into a bigger space," says Mike.
They decided to sell because the business had become "too big", he says.
"Our little farm was going to turn into a small industrial estate, and this was not what we set out to do."
Even towards the end there were only four people handling sales and marketing. "We got the word out that we were interested in selling and Clover came forward."
Mike stayed on with Clover for 18 months.
"From a personal point of view I didn't really enjoy the experience," he says. For most entrepreneurs, working in a large corporate environment can be frustrating. I wanted to look for something else that allowed me to do craft again."
Their gin is for sale from their website and at the distillery itself. They're not aiming for national distribution, instead planning to focus on the Western Cape and then the export market.
"There's still huge export potential for South African gins and we are exploring the potential," Mike says.
"World trends are showing us that rum is becoming quite popular and we're hoping to have our first rum in a bottle by midsummer."
---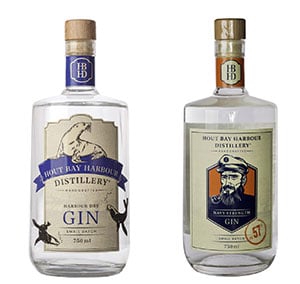 Harbour Dry Gin: Based on a traditional London Dry Gin, Harbour Dry is made using a hand-crafted blend of citrus and aromatics.
Navy Strength Gin: Has an increased alcohol percentage but also retains a smooth drinking style. Cinnamon is missing, with orange and cardamom coming through to create a well-rounded drink.
---
He says there are about 230 craft gins in SA, but of those only about 100-120 are actually gin or craft, and he estimates there are no more than 50 or 60 "true" craft distillers in the country.
"Everyone uses this word craft, but this isn't always the case. A lot of people bandy the word craft around – it enables them to charge a lot more for their gin than the mainstream brands."
A new certification body, the Real Craft Certification Authority, was formed recently with the aim of certifying genuine "craft" producers of gin and other products.
"I think that this will be a huge shake-up of the craft alcohol business and is finally going to give both the consumer and the retailers the information they require to make an informed decision about the products that they are buying and selling," Mike says.
And their biggest lesson from building a business at Frankie's?
"We have now a clear understanding of production and distribution," Mike says.
"What we learnt in Frankie's is the distribution of soft drinks is different to what we do now. This particular sector of the market is so overcrowded with 'gimmick gin', and finding distribution partners is proving difficult."
The recent purchase of a majority stake in Stilbaai craft-gin pioneers Inverroche by Pernod Ricard shows there's a global market for South African producers, though there are no clear numbers, he says.
"Asia has an insatiable appetite for distilled spirits, as does Europe and Germany."
Frankie's was named after Paula, whose middle name is Frances, and whom Mike calls Frankie.
Do they have regrets about selling? Yes, sometimes. "It's almost like watching a child leave home." But they're committed to their next project.