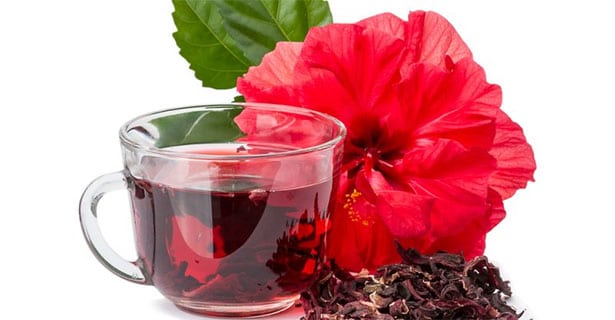 10 Jan 2019

Firmenich: hibiscus will be the flavour of 2019

Firmenich has announced hibiscus as "Flavour of the Year" for 2019 based on the growing appeal of florals in food and drink, and the trend towards curiosity in consumption.

"Hibiscus is a beautiful and tasty choice for 2019; it's natural, floral, and slightly tangy, and we know our customers will be delighted by this selection," said Emmanuel Butstraen, President of Flavours.

"This marks the seventh edition of our Flavour of the Year tradition, eagerly awaited by our customers to inspire them in developing products consumers will love."

According to Firmenich insights, based on data from Mintel and its global consumer database, the worldwide use of hibiscus in food and beverage new product launches has increased nearly 300% compared to 2012.

Top categories for launches include yogurt, beer, tea, and chocolates, with most occurring in the US, Brazil, Mexico, and Denmark, and showing faster growth in European countries like Spain and Italy.

Hibiscus flowers are beautiful. No doubt their "Instagrammable" nature has helped propel them onto the main stage along with their floral friends: lavender, elderflower, rose, and violet. But hibiscus is more than just a pretty flower.

As with many popular flavours and ingredients today, hibiscus has numerous health benefits and has been used as a medicinal remedy for centuries. Egyptians used hibiscus tea to lower body temperature and treat heart and nerve diseases. In African countries, the tea was used to treat cold symptoms; and pulp made from the leaves was applied to the skin to heal wounds.

Recent studies show promise for both the tea and the hibiscus plant extract to lower blood pressure and cholesterol levels.

Direct health benefits of a particular ingredient, as well as the overall trend toward healthier consumption habits are also playing a role in the rise of hibiscus, according to Jeff Schmoyer, VP of Global Consumer Insights at Firmenich.

He believes consumer desire for reduced sugar is also a factor.
"A correlation we are making to explain the rise in hibiscus is between consumer awareness of sugar content – in particular in their beverages – and their desire to replace sweetness with other flavours that help deliver sensorial impact and provide interesting and novel taste experiences," he explained.
"Flavoured water has become mainstream, with traditional flavours such as lemon, lime and berry having led the way," he continued. "But now, as people continue to demand healthier beverages, we expect the demand for more niche flavours such as hibiscus that have historical and cultural associations with health to also rise."
To date, the most popular use of hibiscus has been in the form of infusions in beverages. However, according to Firmenich experts, the appeal is much broader.
Hibiscus is more than just a flower extract. It does have a strong floral aroma, with a woody-astringent character, but at the same time there is a subtle and delicate fruity undertone, even a hint of green, like freshly cut mint leaves.
It is very versatile for beverages: it can be consumed cold in summer and also can be a great flavour modifier for winter hot fruit punches. Hibiscus is used all around the world in many cultures, from the simple street beverages up to sophisticated culinary sauces.
In Mexican cuisine, hibiscus has been used in savoury applications for years, with many traditional ceviche recipes calling for the flavourful flower.
They have found other menu items with hibiscus including enchiladas and dried hibiscus garlic chips. The company is confident that with its sharp and warm nature, product development chefs all over the world will soon be embracing hibiscus in their savoury creations.
Consumers continue to seek out new and authentic experiences in this fast-moving digital world. Hibiscus meets the need for consumers' desire to be connected with new unique experiences, yet not straying too far from their comfort zones. Hibiscus is unusual yet approachable; it is vibrant, yet mellow, cool but not elusive.
In fact, this trend of enabling connectivity is also seen in global colour company Pantone's selection for the 'Colour of the Year for 2019': Living Coral, which, according to Pantone: "embraces us with warmth and nourishment to provide comfort and buoyancy in our continually shifting environment".
"We see a lot of mirroring this year between Pantone's Colour of the Year and our Flavour of the Year," noted Mikel Cirkus, Global Director of Strategic Foresight.
"This speaks to the increasing interconnectedness of our worlds, and the blurring of boundaries demarcating where trends actually begin."
He adds that taste patterns are becoming ever-more important predictors of larger societal trends. Food is such a major part our lives, and in today's world the choices are endless.
As Cirkus concluded: "It makes sense that what consumers gravitate towards is a reflection of the world around them, so here is to a beautiful and delicious 2019!"
Source: Firmenich