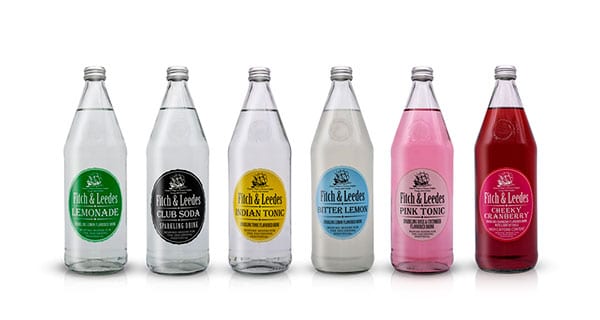 Fitch & Leedes goes BIG with new 750ml glass collection
Chill Beverages has released its popular Fitch & Leedes mixers in a 750ml glass bottle for added convenience and a more cost effective option that goes further during cocktail hour.
The 750ml collection is available in all the Fitch & Leedes flavours: Indian Tonic, Pink Tonic, Club Soda, Bitter Lemon, Lemonade and new Cheeky Cranberry.
Says the press release: "Made for the utmost purity in terms of quality and taste, Fitch & Leedes amplifies the hard work and skill put into creating a fine spirit. This is why leading distillers choose Fitch & Leedes as their preferred mixer."
The Fitch & Leedes 750ml collection can be found at leading purveyors of fine beverages, boutique wine shops, select deli's, fine dining establishments and cocktail bars.
It sells at a RSP of R34 – R37 per unit and is also available in a 6-pack of 750ml bottles.
Source: Chill Beverages