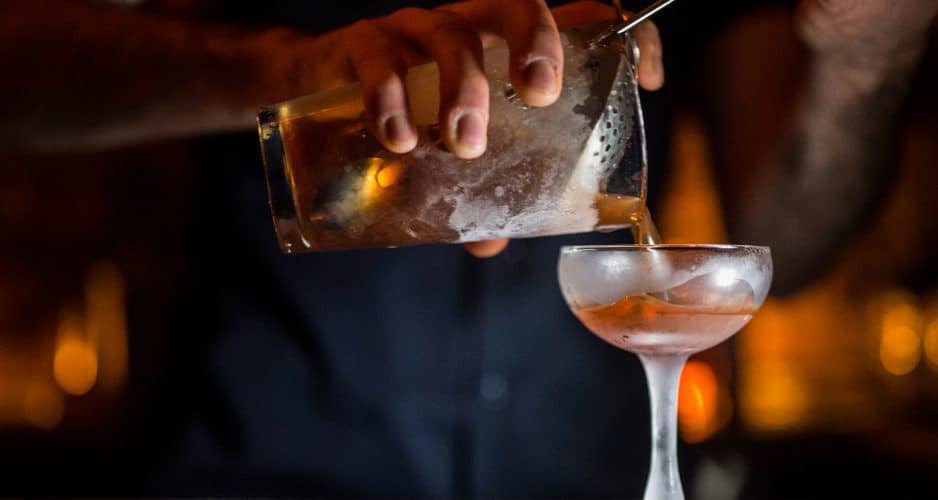 11 May 2020

An alcohol revival (except not yet allowed in SA!)

In a swift reversal of the teetotal trend, US liquor sales are shooting up as consumers increasingly indulge, in search of escape or entertainment.

Recent years have seen a rise in dry lifestyles, with health-conscious consumers fueling a steady procession of sophisticated mocktails and alcohol-free bars as they turned away from alcohol. But now, as coronavirus cabin fever has set in, liquor sales have spiked, reports www.intelligence.wundermanthompson.com.

In the wake of the COVID-19 pandemic, alcohol sales are skyrocketing. In New York City, liquor store sales have increased by over 20% during the coronavirus crisis; for the week of March 8 to March 14, 2020, off-premise (grocery and liquor store) sales were up nearly 28% for wine, just over 26% for spirits, and 14% for beer, cider, and malt beverages compared to 2019 sales, according to Nielsen data.
Alcohol delivery booms
Alcohol delivery sales in particular are seeing astonishing growth. 
Eater reports that online wine marketplace Vivino clocked record sales in March 2020, with 300% growth in sales internationally; sales at the Drizly online liquor store also rose 300% in March 2020, compared to earlier in the year; Gary's Wine & Marketplace likewise saw a 300% increase in local delivery across its five locations in New Jersey and California; and delivery sales at Liquor Barn, the leading alcohol retailer in Kentucky, climbed a whopping 600%.
In tandem with rising sales, loosening liquor laws are making it easier than ever to obtain craft cocktails during quarantine. To meet the growing demand — while simultaneously offering a lifeline to restaurants and bars amid forced closures — restrictions on alcohol sales are being slackened across the country.
Thanks to new "off-premise privileges," restaurants and bars can now sell drinks to go in several states, including New York, California, Texas, Connecticut, Rhode Island, Vermont, New Hampshire, Arizona and Florida.
Taking advantage of the newly relaxed laws, bars are pivoting to takeout and delivery. Among the growing list of bars selling cocktails to go are acclaimed Employees Only in West Hollywood, storied speakeasy Attaboy in Manhattan, James Beard-nominated Leyenda in Brooklyn, New York City industry darling Existing Conditions and trendy Michelin guide-endorsed True Laurel in San Francisco.
Restaurants are also getting in on the action, adding wine and beer to their takeout menus. In states where takeout cocktails still aren't permitted, such as Illinois, Washington and Massachusetts, bars and restaurants are getting creative. Bartenders and mixologists are assembling make-it-yourself cocktail kits without the booze, so that patrons can recreate their favourite drinks at home.
"It's a stressful time for everyone and people are already getting stir-crazy," Employees Only co-owner and manager Tom Sopit told Eater. "We saw some news yesterday about the Japanese trend of friends drinking together online (on-nomi), and love that people don't want to give up on grabbing a drink with friends."
Not forgetting health concerns
But — unsurprisingly, in the throes of a global pandemic — health considerations are still a priority when imbibing. Even while indulging in a drink, consumers don't want to sacrifice their health.
Alongside the jump in liquor sales, demand for orange juice — vitamin-C powerhouse and versatile mixer — is also up, with prices spiking by 20% in March 2020 according to AxiCorp.
And following the viral success of the "quarantini" cocktail, some versions of which contain Emergen-C powder, an immune system booster, the company had to issue a public statement saying that it doesn't advise mixing the supplement with alcohol.
Will this permanently reverse the teetotal trend? The long-term impact on the wellness obsession that has transformed markets and industries remains to be seen. But one thing is clear: the COVID-19 crisis is causing consumers to reassess their values and, at the very least, is driving a more forgiving approach to drinking.